Paul Wolfowitz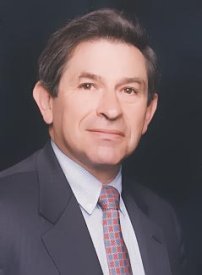 AKA Paul Dundes Wolfowitz
Born: 22-Dec-1943
Birthplace: New York City

Gender: Male
Religion: Jewish
Race or Ethnicity: White
Sexual orientation: Straight
Occupation: Government
Party Affiliation: Democratic [1]
Nationality: United States
Executive summary: President of the World Bank, 2005-07
Paul Wolfowitz is a prominent and well-connected conservative hawk who was Deputy Secretary of Defense under Donald Rumsfeld during the George W. Bush administration, and later President of the World Bank.
On September 11, Wolfowitz told senior Pentagon officials that Iraq might have been responsible for that day's attacks. Several former and current intelligence officials have said that, beginning shortly thereafter, they felt pressure from Wolfowitz, Vice President Dick Cheney, Cheney's Chief of Staff Lewis Libby and others to find "the right answers" linking Saddam Hussein to what happened. No serious link has ever been found; in fact, Hussein and Osama bin Laden were known to be long-time enemies.
Three days after September 11, it was Wolfowitz, not Rumsfeld or Bush, who first declared that America's new policy would be "ending states who sponsor terrorism". He was a primary advocate of the preemptive strike on Iraq, eliminating the alleged threat posed by Hussein's frightful stockpiles of still-unseen weapons of mass destruction. In August 2003, after the U.S. had taken Iraq, Wolfowitz said with a straight face, "I think all foreigners should stop interfering in the internal affairs of Iraq."
In October 2003, Wolfowitz was huddling with U.S. military commanders in Baghdad at the luxurious and heavily guarded Hotel al-Rashid when the hotel came under rocket attack. Fifteen people were killed, but Wolfowitz was unharmed. It's the closest he's ever come to combat. Wolfowitz was of fighting age during the Vietnam War, but studied mathematics at Cornell University, which got him a deferment from the draft.
During the early 1970s, Wolfowitz worked at the Arms Control and Disarmament Agency, and beginning in 1977 he was Deputy Assistant Secretary of Defense for Regional Programs, where he was involved in establishing would later became the US military central command. From 1981 to 1982, he was in charge of the State Department's policy planning staff. During the Reagan administration he became Assistant Secretary of State for East Asian and Pacific Affairs, and later he was named America's Ambassador to Indonesia.
In 1989 Wolfowitz became Under Secretary for Defense Policy, and in 1993, as Democrats took over Washington, he left to become Professor of National Security Strategy at the National War College. He was also a leading participant in the Project for the New American Century. He was nominated as Deputy Secretary of Defense by Bush in February 2001, and became a strong advocate for invading Iraq in 2003.
In testimony before Congress during the run-up to that war, Wolowitz said that General Eric Shinseki's estimate that at least several hundred thousand troops would be necessary to capture and hold Iraq was "wildly off the mark". Wolfowitz said that instead, fewer than 100,000 American troops would be necessary, and added, "It is hard to conceive that it would take more forces to provide stability in post-Saddam Iraq than it would take to conduct the war itself."
As the Iraq situation deteriorated, Wolfowitz was forced out at the Defense Department, and he was subsequently appointed President of the World Bank, despite having no pertinent experience in banking, finance, or development. His tenure there came to an inauspicious end when it was revealed that his girlfriend, who also worked at the World Bank, had received rapid promotion and a favorable appointment at the US State Department. After announcing his resignation from the World Bank, Wolfowitz publicly blamed the media for creating the perception of nepotism.
---
[1] Despite being ideologically allied with the Republican Party and being a former higher-up in the Bush administration, Wolfowitz is still a registered Democrat according to "Crying Wolfowitz", an article from The London Times on March 18, 2005.

Father: Jacob Wolfowitz (mathematician, b. 19-Mar-1910, d. 16-Jul-1981)
Mother: Lillian Dundes
Sister: Laura Mary Wolfowitz (biologist, b. 1941)
Wife: Clare Selgin (m. 1968, div. 2002)
Daughter: Sara Wolfowitz
Son: David Wolfowitz
Daughter: Rachel Wolfowitz
Girlfriend: Shaha Ali Riza (World Bank official)


University: BA Mathematics, Cornell University (1965)
University: MA, University of Chicago (1967)
University: PhD Political Science, University of Chicago (1972)
Professor: Yale University (1970-73)
Professor: School of Advanced International Studies (1980-81)
Professor: National Defense University (1993)
Professor: Johns Hopkins University (1994-2001)


World Bank President (2005-07)
US Defense Department Deputy Secretary of Defense (2001-05)
US Defense Department Under Secretary for Defense Policy (1989-93)
US Ambassador to Indonesia (1986-89)
US Assistant Secretary of State for East Asian & Pacific Affairs (1982-86)
Director of Policy Planning (1981-82)
US Defense Department Deputy Assistant Secretary for Regional Planning (1977-80)
US Arms Control and Disarmament Agency Special Assistant to SALT; Deputy Assistant Director (1973-76)
American Academy of Diplomacy
American Enterprise Institute Visiting Scholar (2007-)
Bilderberg Group
George W. Bush for President
Jewish Institute for National Security Affairs Advisory Board
John McCain 2008
McCain-Palin Victory 2008
Pacific Council on International Policy
Project for the New American Century
Public International Law and Policy Group Balkan Action Council
Quill and Dagger
Trilateral Commission
US-Taiwan Business Council Chairman
Washington Institute for Near East Policy Board of Advisors
Draft Deferment: Vietnam
Sued by the ACLU
Polish Ancestry Paternal
Jewish Ancestry


FILMOGRAPHY AS ACTOR
Endgame: Blueprint for Global Enslavement (1-Nov-2007) · Himself





Requires Flash 7+ and Javascript.



Do you know something we don't?
Submit a correction or make a comment about this profile






Copyright ©2019 Soylent Communications