Hank Garland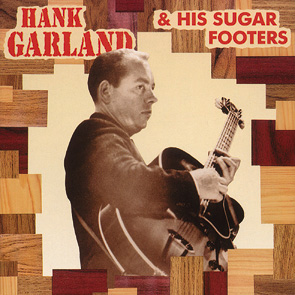 AKA Walter Louis Garland
Born: 11-Nov-1930
Birthplace: Cowpens, SC
Died: 27-Dec-2004
Location of death: Orange Park, FL
Cause of death: Infection

Gender: Male
Race or Ethnicity: White
Sexual orientation: Straight
Occupation: Country Musician
Nationality: United States
Executive summary: Country guitar virtuoso
A guitar fanatic from the age 6, Hank Garland had developed such an advanced technique as a child that he was offered his first professional gig at the age of 15. After impressing bandleader Paul Howard with his playing in a South Carolina guitar store, he was invited out to Nashville to join Howard's band The Cotton Pickers at the Grand Ole Opry. Despite some initial complications (over the two weeks before Garland's arrival Howard had forgotten the incident, and even after being reminded the child labor laws ultimately prevented the employment of anyone under 16) Garland assumed his place in the group in 1946, performing with them both at the Opry and on regional tours. During this time Garland developed as strong interest in jazz, but this proved largely incompatable with the Nashville scene. After a few months as a Cotton Picker he moved on to a band fronted by singer Cowboy Copas, with whom he would perform for the next three years.
By 1949 Garland had become a freelance session player; that same year he was signed to Decca, recording primarily instrumental pieces such as his signature tune Sugarfoot Rag. The Decca recordings didn't sell particularly well, and in the early 50s he joined Eddy Arnold's band, while still maintaining his session career. His reputation within the industry steadily grew, and in 1955 he was invited by the Gibson company to design his own model of guitar; along with friend Billy Byrd he came up with the 'Byrdland' hollowbody. In subsequent years he would make important but anonymous contrbutions (frequently using his 'Byrdland' guitar) to a wide variety of recordings - primarily country, of course (albums by Don Gibson and Patsy Cline for example), but also leaning towards pop (Patti Page) and the early forms of rock (The Everly Brothers, Elvis Presley}.
Despite his largely country output, Garland never lost his passion for jazz, and in 1960 he had an opportunity to work in a jazz quartet to record the well-received Jazz Winds from a New Direction, in addition to appearing at the Newport Jazz Festival that same year. The guitarist also played a significant role in updating the 'Nashville sound' to compete with the sudden popular shift towards rock & roll. In 1961, he performed with Elvis at his 'farewell' concert in Honolulu; this was to be one of his last concerts. Following a family dispute in September of that year Garland suffered severe brain damage in a car accident, leaving him comatose for several weeks afterwards. The determined guitarist did manange to regain some of his playing ability, but his professional career was at an end. Following the death of his wife in a car accident the next year, Garland retired to South Carolina.
Brother: Billy Garland
Wife: Evelyn Garland (d. 1965 automobile accident)

Coma 1961 (automobile accident)

Official Website:
http://www.hankgarland.com/
Do you know something we don't?
Submit a correction or make a comment about this profile

Copyright ©2019 Soylent Communications