Rudolf Diesel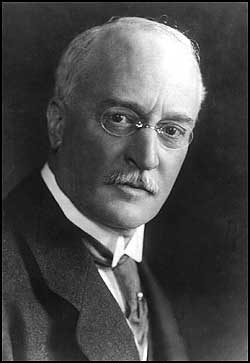 AKA Rudolf Christian Karl Diesel
Born: 18-Mar-1858
Birthplace: Paris, France
Died: 30-Sep-1913
Location of death: English Channel
Cause of death: Suicide
Remains: Missing, lost at sea

Gender: Male
Race or Ethnicity: White
Sexual orientation: Straight
Occupation: Inventor, Engineer
Nationality: Germany
Executive summary: Inventor of the diesel engine
German engineer Rudolf Diesel invented the pressure-ignited heat engine, adapting the internal combustion engine so that a spark is no longer needed to ignite the fuel-air mixture. His parents were Bavarian by ancestry, but lived in Paris until being forced out of France at the 1870 outbreak of the Franco-Prussian War. The family settled in England, but due to financial pressures young Rudolf was sent to live with relatives in Augsburg, where he became fascinated by engineering through frequent visits to the National Conservatory of Arts and Crafts. He studied under Karl von Linde at Technical University Munich, and later worked at Linde's refrigeration company (now Linde AG).
Inspired by Sadi Carnot's writings to create a more efficient engine, he began working on his project in 1885, and eventually secured financial support from Maschinenfabrik Augsburg (forerunner of Maschinenfabrik Augsburg-Nürnberg and the present-day MAN Diesel) and Friedrich Krupp AG (now ThyssenKrupp). He received a patent for his heat-driven oil engine, now called the diesel engine, in 1892, and powered up the first working diesel engine — fueled by peanut oil — on 10 August 1893. After working out some problems with the design, he introduced a 25-horsepower, four-stroke, single cylinder compression engine in 1897, which gained widespread use after being displayed in the Munich Exhibition of 1898.
The diesel engine is an internal-combustion, compression-ignition mechanism which works by heating fuels (either petroleum-based or bio-derived) and causing the fuel to ignite. Driven solely by high compression in its cylinders, the diesel engine is generally more energy-efficient, quieter, and needs less maintenance and repairs than other internal combustion engines. As Diesel himself wrote, "It is the diesel's higher compression ratio that leads to its greater fuel efficiency. Because the air is compressed, the combustion temperature is higher, and the gases will expand more after combustion, applying more pressure to the piston and crankshaft".
The diesel engine was adapted for use in automobiles, marine engines, trains, electric power generation, factories, farm machinery, mining, and oil drilling apparatus. Diesel sold the American rights to his invention to brewer Adolphus Busch, while in Europe MAN Diesel still operates a facility on the site where the machine was invented. In addition to his engineering work, Diesel warned of the dangers of air pollution, and wrote a book-length treatise on the human condition, suggesting that businesses should be employee-owned.
While crossing the English Channel on the steamer Dresden on 29 September 1913, Diesel vanished. His coat was found, neatly folded, on the ship's deck. By the time his body was found floating at sea more than a week later, it was so decomposed, fish-eaten and bug-infested that the fishermen who discovered the corpse did not want it aboard their vessel. Instead they gathered some personal effects from Diesel's pockets, items later identified by his son, and left the body to drift away in the water.
Numerous competing theories sprang up after his death, maintaining that Diesel had fallen or been pushed overboard, possibly by French spies who did not want Diesel's engines to power German submarines. Given his financial troubles at the time, however, as well as a prior nervous breakdown and his erratic behavior in the months before the end of his life, suicide is the most likely possibility.
Father: Theodor Diesel (leather worker)
Mother: Elise Strobel
Sister: Louise (b. 1856)
Sister: Emma (b. 1859)
Wife: Martha Flasche (m. 1883)
Son: Rudolf, Jr. (b. 1883)
Daughter: Heddy (b. Oct-1885)
Son: Eugen (b. 3-May-1889)

University: Holbein Gymnasium, Augsburg, Germany (1875)
University: Technical University Munich

Linde AG VP, Technical Matters (1890-92)
Linde AG Refrigerator Engineer (1881-90)
Sulzer Machine Works Machinist (1879-81)
National Inventors Hall of Fame 1976
Nervous Breakdown 1899 (approximate)
Bavarian Ancestry
German Ancestry
Asteroid Namesake 10093 Diesel
Risk Factors: Chronic Fatigue Syndrome, Depression, Gout

Author of books:
Theory and Construction of A Rational Heat Motor (1893, non-fiction)
Solidarity: Natural Economic Redemption of Man (1903, economics)
The Rmergence of the Diesel Engine (1912, non-fiction)

Do you know something we don't?
Submit a correction or make a comment about this profile

Copyright ©2019 Soylent Communications