David Reimer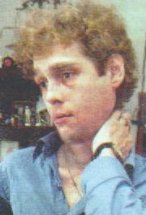 AKA Bruce Reimer
Born: 1965
Birthplace: Winnipeg, Manitoba, Canada
Died: 4-May-2004
Location of death: Winnipeg, Manitoba, Canada
Cause of death: Suicide

Gender: Male
Race or Ethnicity: White
Sexual orientation: Straight
Occupation: Victim
Nationality: Canada
Executive summary: Boy raised as a girl
Bruce Reimer was born one of a set of identical twins. At the age of seven months, his mother noticed that he and his brother were having trouble urinating, so she took them in to be circumcised. Bruce was first to undergo the operation, but tragedy struck, when a power surge caused the needle used to cauterise the wound to burn off most of his penis. Instead of repairing the organ, doctors suggested that Bruce's gender should be reassigned; hypothesizing that gender identity is socially determined and therefore malleable, they found in his identical twin Brian -- whose circumcision was forgone and, as his condition went away on its own, ultimately unnecessary -- an ideal "control" case. The parents agreed, and the child was thenceforth raised as a girl, Brenda.
Brenda did not take the gender reassignment well, and repeatedly rejected the girls' clothes and toys offered to him. He grew up a tomboy, preferring the company of boys to girls, though he knew that he was somehow different from the other students, both because of his choice of activities and his masculine appearance. Around second grade he began to wonder if he was really a girl; gradually his peers ostracized him. These doubts persisted until he hit puberty and, at the age of 12, was put on an estrogen regimen, causing him to sprout breasts. He revealed to his doctors that he knew he was really a boy, and was finally told the truth about his infant complication. He lept at the chance to go through puberty as a male, and went through a mastectomy and the construction of a new penis, taking the new name David.
David became more successful after these operations, marrying at the age of 25. After a few years, things took a turn for the worse, and he separated from his wife. He went public about his experience in 2000 with the book As Nature Made Him, co-authored by John Colapinto. Despite the success of the book, he was often broke, and a failed stock investment severely damaged him financially. His brother killed himself in 2002 from an overdose on schizophrenia medication. David followed in 2004.
Wife: Jane Reimer (m. 1990, separated)
Brother: Brian Reimer (twin, d. 2002, suicide: drug overdose)
Father: Ron Reimer
Mother: Janet Reimer

Risk Factors: Depression

Appears in articles:
The true story of John/Joan, Rolling Stone, DETAILS: 11-Dec-1997

Is the subject of books:
As Nature Made Him, John Colapinto

Do you know something we don't?
Submit a correction or make a comment about this profile

Copyright ©2019 Soylent Communications