Marvin Heemeyer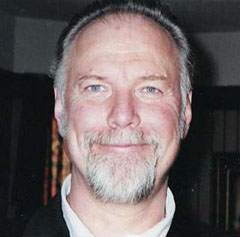 Born: 1952
Birthplace: Castlewood, SD
Died: 4-Jun-2004
Location of death: Granby, CO
Cause of death: Suicide

Gender: Male
Race or Ethnicity: White
Sexual orientation: Straight
Occupation: Criminal
Nationality: United States
Executive summary: Killdozer pilot
Military service: USAF (1969)
With the construction of a concrete plant near his muffler shop, Marvin Heemeyer had lost a seemingly endless battle against the City Council of Granby, Colorado. His muffler shop was cut off from the rest of town, his business curtailed. It was these circumstances that unhinged Heemeyer, causing him to drive an armored bulldozer through downtown Granby, Colorado, pulverizing several buildings before turning a gun on himself.
Heemeyer had purchased the Komatsu D335A bulldozer with the intention of clearing a path to connect his store to the main road, but city council members rejected his proposal. Over the next two years, he fortified the bulldozer, armoring it with concrete sandwiched between half-inch thick steel plates. His cockpit fully encloed, he wired an ingenious network of cameras so he could see outside via a pair of old televisions. Inside, he mounted powerful fans to blow away dust from the air slits and gun portals, and kept a stock of beverages in a cooler.
On the afternoon of 4 June 2004, Heemeyer decided to put his plan into action, and took the finished killdozer on a long, lumbering joyride, knocking holes in the concrete plant, the town hall, and several businesses and homes before extricating itself in the rubble of a collapsed warehouse. The killdozer was surrounded, and a SWAT team fired bullet after bullet at the hull of the beast, only to see the shots ricochet off pitifully while Heemeyer, armed with a rifle, returned fire. After a ten minute standoff, the killdozer went silent.
Police used a series of explosive charges to pierce the killdozer's armor, to no avail. It took until six o'clock the next morning for workers to make an opening; inside, they found Heemeyer's body, dead of a single gunshot to the head. Incredibly, no one else was injured in the rampage.
Heemeyer's attack, though premeditated, apparently had nothing to do with the 1974 TV movie Killdozer, directed by Jerry London and based on a book by Theodore Sturgeon; or, for that matter, the band Killdozer.
Father: (d. 31-Mar-2004)
Brother: Ken Heemeyer
Brother: Donald Heemeyer
Girlfriend: (broken engagement)

Road Rage
Reckless Driving
Shot: Self-Inflicted (4-Jun-2004)
Risk Factors: Depression

Do you know something we don't?
Submit a correction or make a comment about this profile

Copyright ©2019 Soylent Communications