Ms. Jade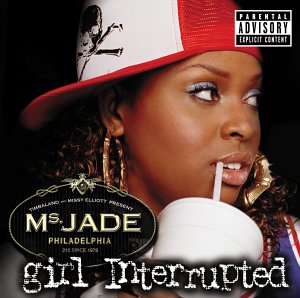 AKA Chevon Young
Born: 3-Aug-1979
Birthplace: Philadelphia, PA

Gender: Female
Race or Ethnicity: Black
Sexual orientation: Straight
Occupation: Rapper
Nationality: United States
Executive summary: She's a Gangsta
Certainly as outspoken as her contemporaries, Ms. Jade has differentiated herself from most other prominent female rappers in the business by not marketing herself as a booty-wiggling sex toy. Straight out of Nicetown, she first got her musical inspiration from rock chicks like Pat Benatar, later being turned around by Janet Jackson's brand of dance music and then by rappers such as Queen Latifah and MC Lyte, whose material she would memorize and then perfectly duplicate. She continued to develop her skills throughout high school and the years immediately afterwards, performing for friends and taking first place in talent competitions, but finding support in the music industry proved elusive.
After graduating in 1997, Ms. Jade enrolled in a Philadelphia beauty school, while still pursuing her musical ambitions by providing background vocals for fellow rapper Meek Mills. She began writing her own material and recorded some sessions with an Atlantic Records-affiliated producer, but nothing ever materialized from the situation. Her fortunes finally turned around through her association with manager Terrance Glasgow, who signed her to his production company and recorded some solo tracks; this led to the interest of a representative from Elektra Entertainment, which in turn led immediately to a deal with rapper/producer Missy Elliott.
With both Elliot and producer Timbaland, Ms. Jade began recording the following week, including a track for Elliot's solo album So Addictive and a remix for singer Lil' Mo. Later, sessions in Los Angeles were arranged where material for one of Timbaland and Magoo's albums was recorded and work began on Ms. Jade's debut offering. By this time she was signed to Timbaland's Beat Club label, the imprint under which the resulting album, 2002's Girl Interrupted, would be released. The album featured contributions from other artists such as (of course) Missy Elliot and Timbaland, rapper Jay-Z, and up-and-coming singer Nelly Furtado, for whom Jade had previously recorded vocals on Timbaland-produced remixes.
High School: Abraham Lincoln High School, Philadelphia, PA (1997)

Official Website:
http://www.msjade.com/
Do you know something we don't?
Submit a correction or make a comment about this profile

Copyright ©2019 Soylent Communications