Bobby Ray Inman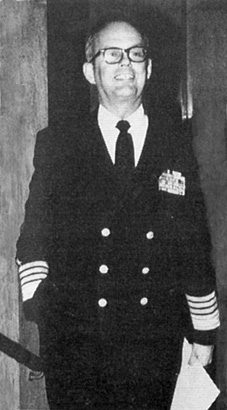 Born: 4-Apr-1931
Birthplace: Rhonesboro, TX

Gender: Male
Race or Ethnicity: White
Sexual orientation: Straight
Occupation: Military, Government, Business
Party Affiliation: Republican
Nationality: United States
Executive summary: Admiral, NSA Director, Deputy CIA Director
Military service: US Navy (1951-82)
Bobby Ray Inman joined the Navy in 1951 and worked his way up through Naval Intelligence until he achieved the rank of four-star admiral. Admiral Inman was President Bill Clinton's nominee for Defense Secretary in 1993. His nomination survived a minor scandal involving $6,000 in unpaid payroll taxes for his part-time housekeeper, but it was finally scuttled by a scathing column in the New York Times by William Safire. As Deputy Secretary of Defense, Inman had decided to limit the amount of satellite surveillance the Pentagon would furnish to Israel.
"In early 1981 when the Israelis bombed the Iraqi nuclear reactor, I looked at the distance on the map from Israel and Baghdad and thought, 'I wonder how and where they got the targeting material?' We had long-established procedures that in honoring our commitment for Israel's defense, we permitted Israel to requisition satellite photography of potential direct threats to their systems. When I asked what materials had been drawn under that process for the last six months, I found not only a lot of information on Baghdad had been drawn, but also on other countries substantially removed from Israel -- Pakistan, Libya. And I made the decision as the Deputy Director of Central Intelligence, the acting director, to limit the process, to say that in the future they could draw material within 250 miles of the border, but beyond that, they would have to ask."
During a March 1979 speech in front of the Armed Forces Communications Electronics Association, National Security Agency director Inman recommended an aggressive policy of security through obscurity by censoring public discussions about codebreaking:
"There is a very real and critical danger that unrestrained public discussion of cryptologic matters will seriously damage the ability of this government to conduct signals intelligence and the ability of this government to carry out its mission of protecting national security information from hostile exploitation. [...] While some people outside NSA express concern that the government has too much power to control nongovernmental cryptologic activities, in candor, my concern is that the government has too little."
Father: (owned a gas station)
Wife: Nancy (2 sons)
Son: (Navy pilot)


High School: Mineola High School, Mineola, TX (1946)
University: BA History, University of Texas at Austin (1950)
University: National War College (1972)
Administrator: Trustee, California Institute of Technology


Foreign Intelligence Advisory Board Chairman (1991-93)
Westmark Systems CEO (1986-89)
Microelectronics and Computer Technology Corporation President and CEO (1983-86)
CIA Deputy Director (12-Feb-1981 to 10-Jun-1982)
NSA Director (1977-81)
Member of the Board of Dell (1987-93)
Member of the Board of Evolutionary Technologies International (as Chairman)
Member of the Board of Federal Reserve Bank of Dallas (as Chairman, 1987-90)
Member of the Board of Fluor
Member of the Board of Massey Energy (1985-; as Chairman, 2010-)
Member of the Board of Oracle
Member of the Board of SAIC
Member of the Board of SBC
Member of the Board of Temple-Inland (1987-94-)
Member of the Board of Wackenhut
Member of the Board of Westmark Systems, Inc. (as Chairman, 1986-89)
Member of the Board of Xerox
American Assembly Trustee
Association for Intelligence Officers Honorary Board of Directors
Bush-Cheney '04
Elizabeth Dole Committee
Friends of Dick Lugar
Friends of Giuliani Exploratory Committee
Friends of Phil Gramm PAC
George W. Bush for President
John McCain 2008
Kay Bailey Hutchison for Senate
McCain for Senate '98
McCain-Palin Compliance Fund
Public Agenda Board of Directors
Straight Talk America
Distinguished Service Medal
Legion of Merit
National Security Medal
Woodrow Wilson Award for Corporate Citizenship





Requires Flash 7+ and Javascript.



Do you know something we don't?
Submit a correction or make a comment about this profile






Copyright ©2019 Soylent Communications