Ludwig Wittgenstein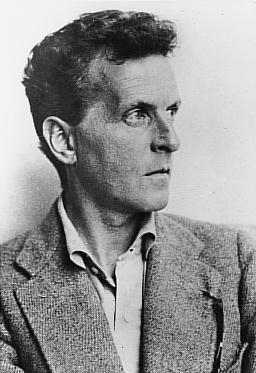 AKA Ludwig Joseph Wittgenstein
Born: 26-Apr-1889
Birthplace: Vienna, Austria
Died: 29-Apr-1951
Location of death: Cambridge, England
Cause of death: Cancer - Prostate
Remains: Buried, Ascension Parish Burial Ground, Cambridge, England

Gender: Male
Religion: Roman Catholic
Race or Ethnicity: White
Sexual orientation: Gay
Occupation: Philosopher
Nationality: Austria
Executive summary: Destroyed metaphysics
Military service: Austrian Army (WWI, captured in Italy)
Some people claim Wittgenstein was Catholic (he was baptized and given a Catholic burial after all). However, he left the Catholic faith in his teens while attending the Linz Realschule. Interestingly, Adolf Hitler was there at the same time from 1904-05.
Although was born into an exceedingly wealthy family, Ludwig gave away his inheritance to his remaining siblings after his father's death.
Three of his brothers: Hans, Kurt, and Rudolf committed suicide.
Father: Karl Wittgenstein
Mother: Leopoldine Kalmus
Sister: Hermine Wittgenstein (b. 1874)
Brother: Paul Wittgenstein
Brother: Hans Wittgenstein (d. suicide)
Brother: Rudolf Wittgenstein ("Rudi", gay, d. suicide)
Brother: Kurt Wittgenstein (d. suicide)
Sister: Gretl Wittgenstein
Sister: Helene Wittgenstein

Taken Prisoner of War
Naturalized UK Citizen 1938
Jewish Ancestry
Risk Factors: Depression

Author of books:
Tractatus Logico-Philosophicus (1921)
Philosophical Investigations (1953)
Philosophical Investigations (1958)

Do you know something we don't?
Submit a correction or make a comment about this profile

Copyright ©2019 Soylent Communications