Mel Reynolds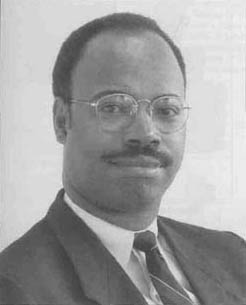 AKA Melvin Jay Reynolds, Sr.
Born: 8-Jan-1952
Birthplace: Mound Bayou, MS

Gender: Male
Religion: Baptist
Race or Ethnicity: Black
Sexual orientation: Straight
Occupation: Politician
Party Affiliation: Democratic
Nationality: United States
Executive summary: Congressman from Illinois, 1993-95
Former Congressman, convicted in 1995 for having sex with an underage campaign worker and soliciting child pornography.
In one tape, Reynolds asks Heard to describe sex with her lesbian lover, then asks if he can join Heard in bed with "Theresa," a fictitious 15-year-old Catholic-school girl, whom Heard invented apparently to tempt Reynolds. At one point he begs her to provide lewd photos of the girl. "Jesus," Reynolds says on the tapes, "a Catholic. [...] Did I win the Lotto?"
In January 2001, President Bill Clinton commuted Reynolds's remaining sentence for bank fraud. The former Congressman had already completed his sentence for the sex crimes. Contrary to popular belief, Reynolds did not receive a pardon for any crime.

Father: J. J. Reynolds
Mother: Essie Mae
Wife: Marisol (two daughters, one son)
Daughter: Corean (b. 1991)
Son: Melvin J. Reynolds, Jr. (b. 8-Jul-1993, twin)
Daughter: Marisol Elizabeth Reynolds (b. 8-Jul-1993, twin)
Mistress: Beverly Heard (16 years old, 1992-93)


High School: John Marshall High School, Chicago, IL
University: AA, Chicago City College (1972)
University: BA Philosophy, University of Illinois at Champaign-Urbana (1974)
Law School: LLB, Oxford University (1979)
University: MA Public Administration, Oxford University (1981)
University: Harvard University
Administrator: University of Illinois at Chicago
Professor: Roosevelt University


US Congressman, Illinois 2nd (1993-95)
IBM
Rainbow Coalition (2001-)
Salvation Army halfway house resident, Chicago 2001
Rhodes Scholarship 1975
Assault Chicago (17-Aug-1989), charges dropped
Solicitation Chicago (17-Aug-1989), charges dropped
Assassination Attempt Chicago (12-Mar-1992)
Polygraphed 1994
Obstruction of Justice convicted Aug-1995
Statutory Rape convicted Aug-1995
Child Pornography convicted Aug-1995
Fraud (bank fraud) convicted 1997
Wire Fraud convicted 1997
Perjury convicted 1997
Immigration Violation (arrested, Zimbabwe, 18-Feb-2014)
Possession of Pornography (arrested, Zimbabwe, 18-Feb-2014)





Requires Flash 7+ and Javascript.



Do you know something we don't?
Submit a correction or make a comment about this profile






Copyright ©2019 Soylent Communications