Joseph Babinski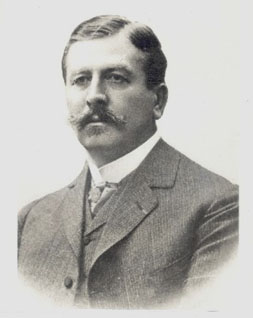 AKA Joseph Jules François Félix Babinski
Born: 17-Nov-1857
Birthplace: Paris, France
Died: 29-Oct-1932
Location of death: Paris, France
Cause of death: Illness
Remains: Buried, Cimetière des Champeaux, Montmorency, France

Gender: Male
Religion: Christian
Race or Ethnicity: White
Occupation: Doctor, Scientist
Nationality: France
Executive summary: The Babinski sign
Military service: French Military Health Service (1916-20)
Neurologist Joseph Babinski is best known for his 1896 discovery of what is now called the Babinski sign, a reflexive extension of the big toe and fanning of the other toes when the foot is stroked in a particular manner, which indicates damage to the corticospinal tract. The reflex had been noted earlier by Dr Ernst Julius Remak (1849-1911), but it was Babinski who drew the diagnostic connection. Though it sounds almost silly and his colleagues at first considered it only a slight curiosity, the Babinski sign (or Babinski's test) is now one of the most relied-upon neurological tests to determine whether pyramidal tract injuries have occurred, and it has been the subject of hundreds of research papers.
He studied under Jean-Martin Charcot, and his groundbreaking work beyond the foot and toe test included research into multiple sclerosis, tumors in the spinal canal, post-traumatic stress disorders, the link between cardiac and arterial pathology and syphilis, and the distinction between physical and mental disorders. With Austrian-American pharmacologist Alfred Fröhlich he is the namesake of Babinski-Fröhlich syndrome (sometimes called adiposogenital dystrophy), and with his arch-rival Charles-Joseph Bouchard he is the namesake of Charcot-Bouchard aneurysm (a dilation on the walls of cerebral blood vessels that can cause intracranial bleedings).
Shy by nature or just disinterested in conversation, Babinski routinely examined patients with as few questions as possible, always asked quietly. He had few friends and no interest in "playing politics", which left him at a certain disadvantage in his academic career, and he was never appointed to a professorship. Late in his life, Babinski was among the first prominent neurologists to understand the significance of Egas Moniz's work, which earned Moniz the Nobel Prize in 1949. He was a co-founder of the Societe de Neurologie de Paris (Neurological Society of Paris).
As a young man, surrealist author André Breton worked as a hospital attendant at Hôspital de la Pitié, and he mentioned Babinski in several of his writings. His brother, Henri Babinski, was a prominent French chef who authored the classic cooking guide Gastronomie Pratique (Practical Gastronomy), under his pen name Ali-Bab. He never married, but adopted and raised three girls who had been the daughters of a close friend.
Father: Aleksander Babinski (Polish military officer, b. 1824, d. 1889)
Mother: Henryeta Weren Babinski (b. 1819, d. 1897)
Brother: Henri Babinski (chef, pseudonym Ali-Bab, b. 1855, d. 1931)
Daughter: (three adopted daughters)

High School: Polish Boulevard des Batignolles School, Paris, France (1879)
Medical School: MD, University of Paris (1884)

Salpetriere Hospital (1890-95)
Hôspital de la Pitié (1895-1922)
Societe de Neurologie de Paris Co-Founder (1899)
Societe de Neurologie de Paris President (1925)
Polish Ancestry
Risk Factors: Parkinson's

Author of books:
Hysteria, Pithiatism, and Reflex Neurological Troubles (1918)

Do you know something we don't?
Submit a correction or make a comment about this profile

Copyright ©2019 Soylent Communications