Terry Goodkind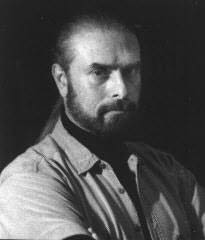 AKA Terry Lee Goodkind
Born: 11-Jan-1948
Birthplace: Omaha, NE
Died: 17-Sep-2020
Location of death: Boulder City, NV
Cause of death: unspecified

Gender: Male
Race or Ethnicity: White
Sexual orientation: Straight
Occupation: Novelist
Nationality: United States
Executive summary: Sword of Truth series
An author of Sword & Sorcery style fantasies, Terry Goodkind is credited with writing one of the most successful debut fantasy novels in the history of trade publishing. Embraced by publisher and public alike, Wizard's First Rule was released in 1994 with a quick rise up the international best seller list, after an astonishing first print run of sixty thousand copies (ten times the size of a standard first-time run).
Writing has not always been easy for Goodkind, however. He struggled through his primary and secondary school years with undiagnosed dyslexia, enduring frequent scolding and shaming for his hard to explain difficulties with the printed word. Meanwhile, he found solace in devouring adventure tales in secret and in drawing or painting (already a skillful enough artist to sell some of his work). Finally, in his senior year of high school, his English teacher was able to look beyond the mechanical errors in his writing to see the underlying creative imagination within his stories. She urged Goodkind to continue writing and referred him to the work of other writers with whose work he could connect.
After high school (and after dropping out of college), Goodkind stopped writing down his stories, but he continued to channel the passion of his narratives into drawing and painting. In 1983, he and wife Jeri moved from his native Nebraska to the woods of Maine. There he built his own house and settled down to work as a carpenter, making cabinets and violins and restoring rare artifacts. But he also began jotting down notes about the characters in his head. Finally, at the age of 45, his high school dream of being a novelist was realized as the notes eventually gave way to a completed manuscript. With the publishing of Wizard's First Rule, Goodkind's Sword of Truth series was begun. Additional volumes to the series include Stone of Tears, Blood of the Fold, Temple of the Winds, and many others.
Wife: Jeri

High School: Benson High School, Omaha, NE

Risk Factors: Dyslexia

Official Website:
http://www.terrygoodkind.com/
Author of books:
Wizard's First Rule (1994)
Stone of Tears (1995)
Blood of the Fold (1996)
Temple of the Winds (1997)
Soul of the Fire (1999)
Faith of the Fallen (2000)
The Pillars of Creation (2001)
Naked Empire (2003)

Do you know something we don't?
Submit a correction or make a comment about this profile

Copyright ©2021 Soylent Communications