Royal Rife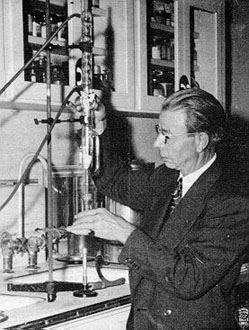 AKA Royal Raymond Rife, Jr.
Born: 16-May-1888
Birthplace: Elkhorn, NE
Died: 11-Aug-1971
Cause of death: unspecified
Remains: Buried, Mount Hope Cemetery, San Diego, CA

Gender: Male
Race or Ethnicity: White
Sexual orientation: Straight
Occupation: Doctor
Nationality: United States
Executive summary: Beam Ray Machine destroys cancer
Constructor of microscopes in the 1920s and 30s, in 1933 inventing the "Universal Microscope." He also invented the "Rife Ray Machine" which was intended as a cancer and all-purpose virus cure, basically copying the invention of quack Albert Abrams (1864-1924). The machine was a form of "electro-therapy" that used EMF waves to somehow selectively destroy malignancy. A catalogue of frequencies, 30,000 in number, was developed with which to tune the device to whatever malady the patient was suffering -- be it cancer, dandruff, or leprosy. An engineer, Philip Hoyland, apparently built many of the machines for Rife. The Beam Ray Company was formed in 1936. In 1939, Hoyland filed suit against Rife, claiming loss of future royalties because the machines were being built without his permission in England. As a result of the suit, Rife fled to Mexico, where he lived the remainder of his life in poverty. Claims that Rife discovered a cure to all diseases, or in fact, any disease (frequently repeated in alternative medicine literature, including that of Kevin Trudeau) are absurd and must be viewed with the highest skepticism.
Father: Royal Raymond Rife (mechanical engineer)
Mother: Ida May Rife (d. 1889)
Wife: Mamie Quinn (m. 1912)

University: Johns Hopkins University (no degree)

Do you know something we don't?
Submit a correction or make a comment about this profile

Copyright ©2019 Soylent Communications