Alexander Downer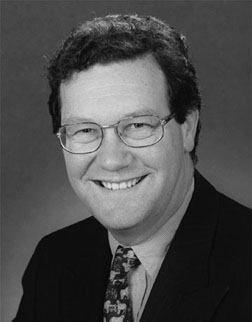 AKA Alexander John Gosse Downer
Born: 9-Sep-1951
Birthplace: Adelaide, South Australia, Australia

Gender: Male
Race or Ethnicity: White
Sexual orientation: Straight
Occupation: Government
Nationality: Australia
Executive summary: Foreign Minister of Australia, 1996-2007
Alexander Downer is a Liberal member of Australian Parliament. As with many successful politicians, he came from a family of successful politicians. His father and grandfather also held office in Australia's federal Parliament. Downer was elected to Parliament in 1984, representing Mayo, a safely Liberal district of suburban Adelaide.
A political opponent once called Downer "the idiot son of the aristocracy," and the insult has since become almost cliché.
In 1996, he was named Minister for Foreign Affairs under Prime Minister |John Howard. By most accounts, Downer was considered something of a bumbler as Foreign Minister until the terrorist attack on America in September 2001. After that, as in America, there was a groundswell of popular support for the incumbents, including Downer, as they took hard-line public positions against terrorism. Australia has sent sizable contingents of soldiers to assist in America's wars on Afghanistan and Iraq.
"The worst thing the Australian Government, or Australians generally can do, is to accede to the demands of these sorts of terrorist organizations. If we start caving in to terrorists and withdrawing our troops, because terrorists demand that we should withdraw our troops, then our foreign policy, our international relationships, will be determined by terrorists. And in future we'll leave ourselves very vulnerable to further demands from terrorists."
In 2002, the Office of National Assessments (ONA), Australia's national security agency, warned Downer that Bali, a popular tourist destination for Australians, was a possible target of "terrorists' probable capabilities and likely intentions." Downer, however, decided the warning was too vague to publicize. On 12 October 2002, the "Bali blast" killed 202 people, including 88 Australians.
"If we had ever had any information on a terrorist attack in Bali of the type that actually took place, then we absolutely would have moved heaven and earth to try to stop people going there. But tragically we didn't have that information."
At a children's charity event in 1996, the legs of various officials were photographed as part of a "guess the leg" game. It was later revealed that the leg wearing fishnet stockings belonged to Downer.

Father: Sir Alexander Downer (Australian Parliamentarian)
Wife: Nicola Robinson ("Nicky", three daughters, one son)
Daughter: Georgina
Daughter: Olivia
Daughter: Henrietta
Son: Edward


High School: Geelong Grammar School
High School: Radley College, Oxford
University: University of Newcastle on Tyne


Australian Minister Foreign Affairs (1996-2007)
Member of the Australian Parliament for Mayo, South Australia (1984-2008, resigned)
Australian Chamber of Commerce Executive Director (1983-84)
Bank of New South Wales Economist (1975-76)
Liberal Party (Australia) Leader (1994-95)





Requires Flash 7+ and Javascript.



Do you know something we don't?
Submit a correction or make a comment about this profile






Copyright ©2019 Soylent Communications