Ol' Dirty Bastard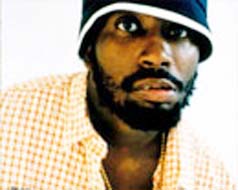 AKA Russell Tyrone Jones
Born: 15-Nov-1968
Birthplace: Brooklyn, NY
Died: 13-Nov-2004
Location of death: Manhattan, NY
Cause of death: Accident - Overdose [1]
Remains: Cremated

Gender: Male
Religion: Cult
Race or Ethnicity: Black
Sexual orientation: Straight
Occupation: Rapper
Nationality: United States
Executive summary: Profoundly deranged rapper, Wu-Tang Clan
One of the more colorful personalities in the hip-hop field, the performer who most often presented himself as Ol' Dirty Bastard was born under the more prosaic name Russell Tyrone Jones in the Fort Green neighborhood of New York City. While in his teens, Jones became preoccupied with rap music and kung-fu flicks, interests that he shared with his cousins Robert Diggs and Gary Grice. Alongside these two (who adopted the titles The RZA and The GZA) he later formed the rap trio All In Together Now in 1992. Within a year the trio had expanded into the Wu-Tang Clan, a collective project created in order to provide a means to promote the efforts of its individual members outside of the established system of label exploitation. Building on the popularity of their 1993 debut Enter the Wu-Tang (36 Chambers), this mandate proved to be unquestionably effective: in its wake, the successful careers of Method Man, Raekwon, RZA, GZA, and the Ol' Dirty Bastard himself were soon established.
From the beginning, ODB supported the notoriety generated by his musical contributions with a regular occurance of criminal offenses. A second-degree assault conviction started things off with a fanfare in 1993, but most of the subsequent incidents concerned drug, child support or parole violations. His reputation as a loose screw was well-established by the release of his first, Elektra-released solo effort Return to the 36 Chambers (1995), an album produced by RZA and featuring several of his fellow Clan members. The album managed to earn gold on the strength of the singles Shimmy Shimmy Ya and Brooklyn Zoo, but was otherwise met with restrained enthusiasm. A stronger boost to the Bastard's exposure was given later in the year with a guest appearance on the remix to Mariah Carey's song Fantasy.
In 1997 Wu-Tang re-appeared with the double-disc sophomore release Wu-Tang Forever; as with their previous album, it made an immediate impact on the hip-hop scene. Not to be outdone by his collective, ODB returned the attention to himself later in the year with an arrest for failing to pay child support to 3 of his 13 children (the 3 he'd fathered with wife Icelene Jones). In February of the following year, he managed some less condemning publicity by lauching his own clothing line "My Dirty Wear" (and its associated underwear line, "Ol' Dirty Drawers"); around this time he also actually generated some positive press by assisting in the rescue of a 4-year-old girl trapped under a car. The do-gooder image didn't stick, however, and an impressively prolific and diverse chain of incidents and offenses spread between New York and California -- crowned by an unscheduled (and typically incoherent) rant at the 1998 Grammy awards -- put his deranged public persona back to rights. When a caller on an MTV talk show asked what he was doing to give back to the community, ODB's instant response was: "Nothing."
After this whirlwind of non-musical activity, Ol' Dirty Bastard did finally get around to releasing his second solo album, Nigga Please, in 1999. Once again aided by the talents of RZA, the sessions also received input from Pharrell Williams, comedian Chris Rock, and vocalist Kelis (featured on the single Got Your Money). By the start of 2000, the rapper found himself sentenced to rehab; in a series of events as convoluted as his rapping style, he subsequently insulted the judge and prosecutors, violated his parole, spent time in jail, was transferred back to rehab, broke out, and then lived as a fugitive for a month (while still managing a high-profile public appearance at a Wu-Tang show). He was finally taken back into custody while signing autographs for a large crowd in the parking lot of a McDonalds (?). A prison sentence ultimately ensued. While their artist was busy serving time, Elektra released a "best of" collection in 2001, and the D-3 label issued the unauthorized and cobbled-together The Trials and Tribulations of Russell Jones (2002).
Upon his release in 2003, ODB (now calling himseld "Dirt McGirt") landed a new record deal with the Jay-Z-founded label Roc-A-Fella Records. A full-scale reunion with his Wu-Tang comrades was realized in California in July 2004, and a recording of the event (Disciples of the 36 Chambers: Chapter 1) materialized soon afterwards. Still in the process of completing his third solo record, Ol' Dirty Bastard died suddenly that November while at work in a Manhattan recording studio.
---
[1] Collapses in a Manhattan recording studio after complaining about chest pains. He is dead when paramedics arrive. An autopsy determines the cause of death to be an accidental overdose of cocaine and a prescription painkiller.

Father: William Jones
Mother: Cherry Jones
Wife: Icelene Jones (3 children)


Wu-Tang Clan Vocalist 1993-2004
Ol' Dirty Bastard
House Arrest
Shot Brooklyn, NY (1994)
Shot Brooklyn, NY (1998)
Arms Acres Aug-1999
Impact Drug and Alcohol Treatment Center Oct-1998, escaped
Indecent Exposure Germany
Assault 1993
Failure to Pay Child Support Nov-1997
Failure to Appear Virginia Beach, VA (1998)
Shoplifting allegedly stole a pair of Nikes in Virginia Beach, VA (1998)
Death Threats against House of Blues security in Hollywood, CA Sep-1998
Death Threats against ex-girlfriend in Carson, CA, later dropped Nov-1998
Attempted Murder allegedly shot at NYPD officers, later dropped 1999
Unlawful Possession of a Firearm New York City 1999
Driving with a Suspended License
Driving with a Suspended License Aug-1999
Drug Possession: Marijuana Aug-1999
Drug Possession: Cocaine 500+ mg of crack, Aug-1999
Drug Possession: Cocaine 3 vials of crack, Mar-1999
Unlawful Possession of Body Armor 1999
Violating Parole multiple
Extradited from Philadelphia to New York City
Psychiatric Observation
Autopsy
Risk Factors: Smoking, Marijuana, Cocaine, Alcoholism


FILMOGRAPHY AS ACTOR
State Property 2 (13-Apr-2005)
The Replacements (7-Aug-2000) · Himself


Rotten Library Page:
Ol Dirty Bastard




Requires Flash 7+ and Javascript.



Do you know something we don't?
Submit a correction or make a comment about this profile






Copyright ©2019 Soylent Communications