Selman A. Waksman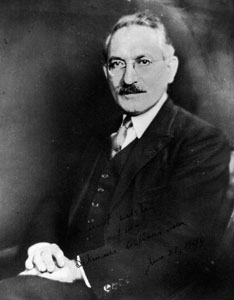 AKA Selman Abraham Waksman
Born: 22-Jul-1888
Birthplace: Novaya Priluka, Ukraine
Died: 16-Aug-1973
Location of death: Hyannis, MA
Cause of death: Natural Causes
Remains: Buried, Crowell Cemetery, Woods Hole, MA

Gender: Male
Religion: Jewish
Race or Ethnicity: White
Sexual orientation: Straight
Occupation: Scientist
Nationality: United States
Executive summary: Streptomycin and other antibiotics
Born and raised in the Ukraine, Selman Waksman came to America when he was rejected for admittance to a Ukrainian university because he was Jewish. He was immediately accepted at Rutgers, where he spent most of his career. He studied numerous aspects of actinomycetes (bacteria-like microorganisms found in the soil), and he was credited with isolating numerous new antibiotics. He is most famous for isolating neomycin and streptomycin, the latter being the first effective treatment for tuberculosis. Many thousands of lives were saved, hundreds of tuberculosis sanatoriums were closed, and Waksman was awarded the Nobel Prize for Medicine in 1952. He is often called "the father of antibiotics," though some observers have maintained that he may be an illegitimate father.
Albert Israel Schatz, one of Waksman's postgraduate students, maintained that he had isolated streptomycin in a basement laboratory three floors under Waksman's office at Rutgers. Schatz said he had signed away his royalties, giving the rights to Rutgers at Waksman's request, and that he was content with that decision until learning several years later that Waksman himself had retained royalty rights. In addition to his academic and research posts, Waksman had a long-standing consultant's contract with Merck Pharmaceuticals, and earned a fortune through the patenting of antibiotics. He directed sizable portions of his wealth to several different charities and research foundations.
Schaltz sued his mentor and Rutgers University, claiming he deserved a portion of the royalties earned by the drugs. The lawsuit was settled out of court, with Schatz receiving a substantial cash payment, but it was a pyrrhic victory, as Schatz was subsequently almost totally shunned by the scientific community. In his autobiography, Waksman did not mention Schatz by name, instead referring to him as "the graduate student". In 1994, marking the fiftieth anniversary of the discovery of streptomycin, Rutgers University gave Schatz, then 74 years old, its highest accolade, the Rutgers Medal. Waksman had died more than two decades earlier.
Father: Jacob Waksman
Mother: Fradia London Waksman
Wife: Deborah B. Mitnik Waksman
Son: Byron H. Waksman (physician-professor)

High School: Fifth Gymnasium, Odessa, Russia (1910)
University: BS Agriculture, Rutgers University (1915)
University: MS Agriculture, Rutgers University (1916)
University: PhD Biochemistry, UC Berkeley (1918)
Teacher: Soil Microbiology, Rutgers University (1918-30)
Professor: Soil Microbiology, Rutgers University (1930-40)
Scholar: Woods Hole Oceanographic Institution (1931-73)
Professor: Microbiology, Rutgers University (1940-58)
Administrator: Rutgers University (1940-58)
Administrator: Woods Hole Oceanographic Institution (1940-73)

French Legion of Honor 1950
Naturalized US Citizen 1950
Leeuwenhoek Medal 1950
Nobel Prize for Medicine 1952
Merck Consultant (1938-73)
Ukrainian Ancestry

Author of books:
The Occurrence of Actinomycetes in the Soil (1918, co-author Roland E Curtis)
Cultural Studies of Species of Actinomyces (1919)
Enzymes: Properties, Distribution, Methods and Applications (1926, co-author Wilburt Davison)
The Origin and the Nature of the Soil Organic Matter or Soil Humus (1926, co-author Florence G Tenney)
Principles of Soil Microbiology (1927)
Laboratory Manual of General Microbiology, with Special Reference to the Microorganisms of the Soil (1928, co-author Edwin Broun Fred)
The soil and the microbe; an introduction to the study of the microscopic population of the soil and its role in soil processes and plant growth, (1931, co-author Robert Starkey)
Humus: Origin, Chemical Composition, and Importance in Nature (1936)
Soil Organic Matter and the Living Plant (1938, co-author A. W. Blair)
Peat and Its Uses (1940)
Synthetic Manure (1943, co-author James P Martin)
Fungi and Tropical Deterioration (1944, co-author Elso Sterrenberg Barghoorn)
Microbial Antagonisms and Antibiotic Substances (1945)
Streptomycin: Nature and Practical Applications (1949)
Soil Microbiology (1952)
Neomycin: Nature, Formation, Isolation, and Practical Application (1953)
Sergei N. Winogradsky: His Life and Work (1953)
Guide to the Classification and Identification of the Actinomycetes and Their Antibiotics (1953, co-author Hubert A Lechevalier)
My Life with the Microbes (1954)
Perspectives and Horizons in Microbiology (1955)
Neomycin: Its Nature and Practical Application, (1958)
The actinomycins and Their Importance in the Treatment of Tumors in Animals and Man (1960)
The Conquest of Tuberculosis (1964)
The Brilliant and Tragic Life of W. M. W. Haffkine, Bacteriologist. (1964)
The Microbes Have Come to Israel (1967)
The Actinomycetes: A Summary of Current Knowledge (1967)
Actinomycin: Nature, Formation, and Activities (1968)
The antibiotic era: A History of the Antibiotics and of Their Role in the Conquest of Infectious Diseases (1975, published posthumously)

Do you know something we don't?
Submit a correction or make a comment about this profile

Copyright ©2019 Soylent Communications