Beatrix Potter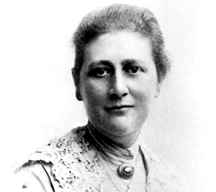 AKA Helen Beatrix Potter
Born: 28-Jul-1866
Birthplace: London, England
Died: 22-Dec-1943
Location of death: Sawrey, Lancashire, England
Cause of death: unspecified
Remains: Cremated (ashes scattered at her estate, Sawrey, England)

Gender: Female
Race or Ethnicity: White
Sexual orientation: Straight
Occupation: Artist, Author
Nationality: England
Executive summary: Peter Rabbit
British children's book author and illustrator. Best known for her character Peter Rabbit. She drew watercolor illustrations, usually of farmyard animals. She kept a diary from age fifteen onwards, writing in a secret code that was only cracked fifteen years after her death. She was engaged to publisher Frederick Warne's son Norman in 1905, but he died from leukemia a month after proposing. After her marriage to William Heelis in 1913, her writing declined in frequency, especially as her eyesight worsened. She spent the last thirty years of her life raising sheep. Potter left most of her property to the British National Trust, which created the Lake District National Park. A British icon, her illustrations adorn lines of children's clothing, dishes, sterling, collectible figurines; her books have been made into cartoons.
Father: Rupert Potter
Mother: Helen Leech
Brother: Bertram Potter (d. 1918)
Boyfriend: Norman Warne
Husband: William Heelis (m. 15-Oct-1913)

Hysterectomy Liverpool (Apr-1939)

Official Website:
http://www.peterrabbit.com/
Is the subject of books:
The Magic Years of Beatrix Potter, 1978, BY: Margaret Lane, DETAILS: Frederick Warne & Co.
The Tale of Beatrix Potter, 1946, BY: Margaret Lane, DETAILS: Frederick Warne & Co.

Author of books:
The Tale of Peter Rabbit (1900, Frederick Warne & Co.)
The Tailor of Gloucester (1902, Frederick Warne & Co.)
The Tale of Squirrel Nutkin (1903, Frederick Warne & Co.)
The Tale of Benjamin Bunny (1904, Frederick Warne & Co.)
The Tale of Two Bad Mice (1904, Frederick Warne & Co.)
The Tale of Mrs. Tiggy-Winkle (1905)
The Pie and the Patty-pan (1905)
The Tale of Mr. Jeremy Fisher (1906)
The Story of a Fierce Bad Rabbit (1906)
The Story of Miss Moppet (1906)
The Tale of Tom Kitten (1907)
The Tale of Jemima Puddle-Duck (1908)
The Roly-Poly Pudding (1908)
The Tale of the Flopsy Bunnies (1909)
Ginger and Pickles (1909)
The Tale of Mrs. Tittlemouse (1910)
Peter Rabbit's Painting Book (1911)
The Tale of Tommy Tiptoes (1911)
The Tale of Mr. Tod (1912)
The Tale of Pigling Bland (1913)
Tom Kitten's Painting Book (1917)
Appley Dapply's Nursery Rhymes (1917)
The Tale of Johnny Town-Mouse (1918)
Cecily Parsley's Nursery Rhymes (1922)
Jemima Puddle-Duck's Painting Book (1925)
Peter Rabbit's Almanac for 1929 (1928)
The Fairy Caravan (1929)
The Tale of Little Pig Robinson (1930)
Sister Anne (1932)
Wag-by-Wall (1914)
The Tale of the Faithful Dove (1955)
The Sly Old Cat (1971)
The Tale of Tuppenny (1973)

Do you know something we don't?
Submit a correction or make a comment about this profile

Copyright ©2019 Soylent Communications