Bobby Fischer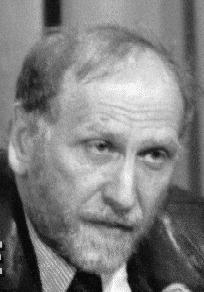 AKA Robert James Fischer
Born: 9-Mar-1943
Birthplace: Chicago, IL
Died: 18-Jan-2008
Location of death: Reykjavik, Iceland
Cause of death: Kidney failure
Remains: Buried, Laugardaelir Church Cemetery, Selfoss, Iceland

Gender: Male
Race or Ethnicity: White
Sexual orientation: Straight
Occupation: Chess Player
Nationality: Iceland
Executive summary: Eccentric chess grandmaster
Bobby Fischer's parents divorced when he was a toddler, and he was raised by his mother in Brooklyn. He taught himself to play chess by simply reading the instructions that accompanied an inexpensive chess set. It was immediately apparent that young Fischer was a prodigy. From the beginning of his competitive chess play, Fischer was always eccentric. He was known for making odd complaints at tournaments, about anything from the lighting to the clocks to the amount of prize money. As Fischer's rank and reputation among masters climbed, his demands became progressively weirder.
Fischer won the U.S. Junior Championship in 1956, and became U.S. Champion in 1958. After 20 consecutive tournament victories (still the longest winning streak in FIDE history) he became world champion in 1972 -- the first American to do so -- defeating Boris Spassky in Reykjavik, Iceland. Defeating a Russian grandmaster at the height of the Cold War, Fischer was considered an American hero, and his nerdy face was on the cover of Time, Newsweek, and Sports Illustrated, but at the height of his fame Fischer essentially withdrew from competition. Three years later, when he was required to defend his title or lose it to Anatoly Karpov, Fischer still refused to play unless FIDE rejiggered the rules governing the number of games that needed to be won to win the match. When no compromise could be reached, FIDE awarded the title to Karpov by forfeit, and Fischer became even more of a recluse; he was scarcely heard from for twenty years.
In 1992, Fischer accepted an invitation to again play Spassky, this time in Budva, Yugoslavia; however, the United States had sanctions against Yugoslavia, making it illegal for Fischer to accept the invitation. In a press conference, Fischer held up a letter he had received from the State Department forbidding him to play, and spat on it. He played and won the match in Yugoslavia, collected the $3.3 million prize, and again disappeared; the U.S. government, meanwhile, issued a warrant for his arrest. For the next twelve years, Fischer was a fugitive, albeit a wealthy one. He was heard from only rarely, when he called talk radio stations in Hungary and the Philippines. In one broadcast chat, he described himself as a victim of an international Jewish conspiracy (though Fischer's mother is Jewish, and he was raised in a Jewish neighborhood with Jewish friends). In other calls, he denied the Holocaust and celebrated September 11:
"I applaud the act. The U.S. and Israel have been slaughtering the Palestinians, just slaughtering them for years. Robbing them and slaughtering them. Nobody gave a shit. Now it's coming back to the U.S. Fuck the U.S. I want to see the U.S. wiped out."
On 16 July 2004, Fischer was arrested at Narita Airport in Tokyo, and charged with trying to leave Japan without a valid passport. He was expected to face trial in the United States, where he could have been imprisoned for up to ten years if found guilty of violating the sanctions. Fischer, though, envisioned a different endgame, and wrote to Icelandic officials from his jail cell, seeking citizenship in the nation where he had famously battled Spassky. In March 2005 the U.S. filed tax evasion charges against Fischer, and the Icelandic government granted him citizenship -- and a passport. The passport made his problems with the Japanese government moot. Released from Japanese custody he promptly flew to Iceland, where he spent his final years raging against an Icelandic bank and "the filthy dirty CIA-controlled Icelandic government".

A 2002 investigation published in the Philadelphia Inquirer disclosed that the FBI had kept Fischer under surveillance from the 1940s through the 1970s, and suspected that his mother and/or the chess player himself were actually Soviet spies. His mother's mail had been read by feds, and her co-workers were interviewed, which often cost her employment. The paper also concluded that Fischer's father was not his mother's husband, German biophysicist Hans-Gerhardt Fischer, but was actually Paul Nemenyi, a Hungarian physicist who was working on the Manhattan Project in Chicago and had an affair with Fischer's mother. She was Regina Wender Fischer Pustan, a pediatrician who had, in the 1930s, briefly worked as a secretary to eventual Nobel Prizewinner Hermann J. Muller.

Father: Hans-Gerhardt Fischer (German biophysicist, b. 28-Sep-1908, div. 1945, d. 25-Feb-1993)
Father: Paul Nemenyi (Hungarian physicist, d. 1952, paternity disputed)
Mother: Regina Wender Fischer Pustan (nurse, b. 31-Mar-1913)
Sister: Joan Fischer Targ (b. 1938, d. 2-Jun-1998)
Girlfriend: Zita Rajcsanyi (b. circa 1974, dated 1992)
Girlfriend: Justine Org (b. circa 1978, dated late 1990s)
Daughter: Jinky Org Fischer (b. 2000)
Girlfriend: Miyoko Watai (chess grandmaster, engaged Aug-2004)


High School: Erasmus Hall High School, Brooklyn, NY (dropped out 1960)


Draft Deferment: Vietnam
Renounced US Citizenship
Tortured Pasadena, CA jailhouse (according to Fischer) May-1981
Robbery Falsely arrested in Pasadena, CA (26-May-1981)
Granted Asylum by Iceland (2005)
Naturalized Icelandic Citizen 2005
Exhumed Selfoss, Iceland (4-Jul-2010)
Paternity Test Selfoss, Iceland (4-Jul-2010)
Died Intestate
Holocaust Deniers
German Ancestry Paternal side
Jewish Ancestry Maternal side
Swiss Ancestry Maternal


Author of books:
Bobby Fischer Teaches Chess (1966, nonfiction)
My 60 Memorable Games (1969, nonfiction)






Do you know something we don't?
Submit a correction or make a comment about this profile






Copyright ©2019 Soylent Communications