Jack Vance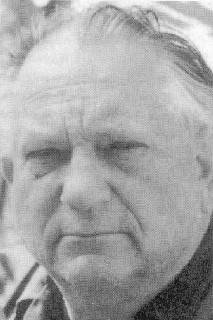 AKA John Holbrook Vance
Born: 28-Aug-1916
Birthplace: San Francisco, CA
Died: 26-May-2013
Location of death: Oakland, CA
Cause of death: unspecified

Gender: Male
Race or Ethnicity: White
Sexual orientation: Straight
Occupation: Novelist
Nationality: United States
Executive summary: The Dying Earth
Military service: U.S. Merchant Marines (WWII)
Author Jack Vance was legendary for his wry wit, his grand use of language, and most especially for the fantastically envisioned worlds and cultures that populate his tales. Although Vance balked at being called a science fiction writer, he was credited for helping define the field during its early "Golden Age". He published his first story, "The World Thinker", in 1945, and authored roughly 150 novels, novellas, and short stories. His most popular works remain The Dying Earth, Lynonesse, Gaean Reach, and Big Planet. The recipient of virtually every award presented in the sci-fi/fantasy field, Vance also inspired generations of science fiction and fantasy authors including Dan Simmons, Gene Wolfe, Iain Banks, Peter F. Hamilton and Alastair Reynolds to name a few. Vance himself continued to inspire by remaining an active writer well into his 80s.
Vance's parents had separated while he was very young, so he and his siblings were raised by their mother on their grandparents' rural California ranch. Enjoying what he recalled as an idyllic childhood, Vance grew up with a love of the outdoors and was a voracious reader, devouring the tales of Edgar Rice Burroughs, L. Frank Baum, Roy Rockwood, and P. G. Wodehouse. As a teen he wrote poetry, but without the financial means to attend college the young Vance set out on his own series of adventures, with the Great Depression as backdrop. He tried his hand at fruit picking and factory work, labored in mines, and worked a few oil wells. Finally he managed to enroll in U.C. Berkeley, where he studied engineering and physics before switching to journalism.
Restlessness overtook him however, and he set out for more adventures, ending up in in the Naval yards of Honolulu, Hawaii. Luckily for Vance, the advent of Pearl Harbor found him already back in California, and with the U.S. entry into World War II, Vance enrolled in the US Intelligence Program. After a couple of years he was dropped from the program (Vance joked that he was a failure at colloquial Japanese) and he signed up for the Merchant Marines instead. During the long hours at sea he amused himself at writing, eventually publishing some of his work in the pulp magazines. His first novel, The Dying Earth, was published in 1950. Writing did not always pay well, and in addition to stints in the Merchant Marines Vance also worked as a surveyor, a carpenter, and a potter.
Not one to be fenced into a single genre, Vance also produced a number of mystery stories, including a dozen novels (he earned the Edgar Award in 1961 for The Man In The Cage) and contributions to the Ellery Queen series. Vance also served a brief stint as scriptwriter at 20th Century Fox and later for the Captain Video TV show. Whenever funds and job commitments allowed, he liked to travel and even to find some exotic spot to settle for a time (with family in tow) to write.
In his 80s and hampered by blindness, Vance doggedly continued to produce new stories, including Ports Of Call (1998) and Night Lamp (1996). Although Vance complained that his work was not much acknowledged in his early years as a writer (a fact which hampered his earning potential), his phenomenal staying power as a writer earned him some staunch admirers among readers and peers, resulting in a great deal of acknowledgment in his later life, including such honors as the Hugo, the Nebula, the Edgar and the World Fantasy awards as well as the prestigious SFWA Grand Master Award (1996).
Wife: Norma (m. 23-Aug-1946, d. 2008)

University: University of California at Berkeley

Edgar Allan Poe Award 1961 for The Man in the Cage
Hugo 1963 for The Dragon Masters
Hugo 1966 for The Last Castle
Hugo 2010 for This is Me, Jack Vance! (Or, More Properly, This is "I")
Nebula 1966 for The Last Castle
World Fantasy Award 1984 Lifetime Achievement
World Fantasy Award 1990 for Lyonesse: Madouc (novel)

Author of books:
The Dying Earth (1950)
Big Planet (1952)
The Languages of Pao (1958)
The Dragon Masters (1962)
Araminta Station (1987)
Ecce & Old Earth (1991)
Throy (1992)
Night Lamp (1996)
Ports of Call (1998)

Do you know something we don't?
Submit a correction or make a comment about this profile

Copyright ©2019 Soylent Communications