Jandek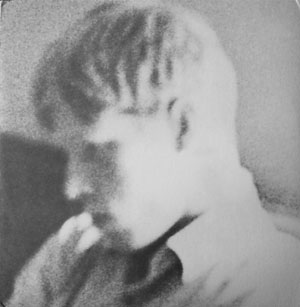 AKA Sterling Richard Smith
Born: 26-Oct-1945
Birthplace: Houston, TX

Gender: Male
Race or Ethnicity: White
Occupation: Singer/Songwriter
Nationality: United States
Executive summary: Reclusive Texan songwriter
Jandek is a reclusive musician living somewhere in Houston. Little is publicly known about him, aside from whatever can be gleaned from his copious recorded output: 37 albums since 1978[1], released every few months on his Corwood Industries label, sold at cost or in bulk. Each is mostly similar to the next: Jandek sings atonally, with or without a tinny guitar accompaniment. Occassionally there is another female singer, sometimes he has a drummer, beating a completely different rhythm to the vocal. Despite all efforts to locate him, Jandek long remained a mystery to his wide-ranging listenership: an iconic outsider musician.
On 17 October 2004, Jandek emerged from 25 years of silence to perform at the Instal.04 experimental music festival in Glasgow, Scotland. The performance was not announced beforehand, so of course it came as a complete surprise to everyone present to see the reclusive musician on stage. He performed for an hour, playing guitar and reading lyrics off a music stand. He was accompanied by musicians Richard Youngs on bass and Alexander Neilson on drums, who had been tapped earlier in the day to perform with him. Of course, Jandek was never identified as such; later on, promoters only referred to him as "a representative from Corwood Industries". David Tibet later confirmed that the guitarist was in fact Jandek, and that the performance had been in preparation for several months. The performance was later released as Glasgow Sunday (2005). Jandek continued to perform sporadically over the next year.
In 2002, the city of Houston, TX, officially declared 5 November to be Jandek Day.
---
[1] Released his first album, Ready For The House (1978), under the name The Units. He abandoned the name after receiving a cease and desist letter from the San Francisco synth-pop band with the same name.

Jandek (1978-)


Is the subject of documentaries:
Jandek on Corwood, 2004





Requires Flash 7+ and Javascript.



Do you know something we don't?
Submit a correction or make a comment about this profile






Copyright ©2019 Soylent Communications