Charles Goodyear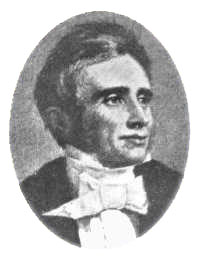 Born: 29-Dec-1800
Birthplace: New Haven, CT
Died: 1-Jul-1860
Location of death: New York City
Cause of death: unspecified
Remains: Buried, Grove Street Cemetery, New Haven, CT

Gender: Male
Religion: Congregationalist
Race or Ethnicity: White
Sexual orientation: Straight
Occupation: Inventor
Nationality: United States
Executive summary: Invented rubber vulcanization process
The American inventor Charles Goodyear was born at New Haven, Connecticut, on the 29th of December 1800, the son of Amasa Goodyear, an inventor (especially of farming implements) and a pioneer in the manufacture of hardware in America. The family removed to Naugatuck, CT, when Charles was a boy; he worked in his father's button factory and studied at home until 1816, when he apprenticed himself to a firm of hardware merchants in Philadelphia. In 1821 he returned to Connecticut and entered into a partnership with his father at Naugatuck, which continued until 1830, when it was terminated by business reverses.
Already he was interested in an attempt to discover a method of treatment by which india-rubber could be made into merchandizable articles that would stand extremes of heat and cold. To the solution of this problem the next ten years of his life were devoted. With ceaseless energy and unwavering faith in the successful outcome of his labors, in the face of repeated failures and hampered by poverty, which several times led him to a debtor's prison, he persevered in his endeavors. For a time he seemed to have succeeded with a treatment (or "cure") of the rubber with aqua fortis. In 1836 he secured a contract for the manufacture by this process of mail bags for the U.S. government, but the rubber fabric was useless at high temperatures. In 1837 he met and worked with Nathaniel Hayward (1808-1865), who had been an employee of a rubber factory in Roxbury and had made experiments with sulfur mixed with rubber. Goodyear bought from Hayward the right to use this imperfect process.
In 1839, by dropping on a hot stove some india-rubber mixed with sulfur, he discovered accidentally the process for the vulcanization of rubber. Two years more passed before he could find any one who had faith enough in his discovery to invest money in it. At last, in 1844, by which time he had perfected his process, his first patent was granted, and in the subsequent years more than sixty patents were granted to him for the application of his original process to various uses, including rubber condoms, intrauterine devices, douching syringes, and "womb veils" (diaphragms). Numerous infringements had to be fought in the courts, the decisive victory coming in 1852 in the case of Goodyear v. Day, in which his rights were defended by Daniel Webster and opposed by Rufus Choate.
In 1852 he went to England, where articles made under his patents had been displayed at the International Exhibition of 1851, but he was unable to establish factories there. In France a company for the manufacture of vulcanized rubber by his process failed, and in December 1855 he was arrested and imprisoned for debt in Paris. Owing to the expense of the litigation in which he was engaged and to bad business management, he profited little from his inventions. He died in New York City on the 1st of July 1860.
Charles Goodyear had nothing to do with the Goodyear Tire & Rubber Company, which was founded 38 years after his death.
Father: Amasa Goodyear (b. 1-Jun-1772, d. 19-Aug-1841)
Mother: Cynthia Bateman Goodyear
Brother: Henry Bateman (b. 1802)
Brother: Robert Goodyear (b. 1803)
Sister: Harriet Goodyear Tomlinson (b. 1804)
Brother: Nelson Goodyear (b. 1806)
Brother: Amasa Munson Goodyear (b. 1814, d. Jul-1841)
Wife: Clarissa Beecher (m. Aug-1824)
Daughter: Ellen M.P. Goodyear
Daughter: Cynthia Goodyear
Son: Charles Goodyear, Jr.
Daughter: Amelia P. Goodyear
Daughter: Ann Goodyear

National Inventors Hall of Fame
Bankruptcy 1830
Debtor's Prison

Is the subject of books:
Trials of an Inventor, Life and Discoveries of Charles Goodyear, 1866, BY: B. K. Peirce

Author of books:
Gum-Elastic and Its Varieties (1853-5, nonfiction, 2 vols.)

Do you know something we don't?
Submit a correction or make a comment about this profile

Copyright ©2019 Soylent Communications