Frederick Denison Maurice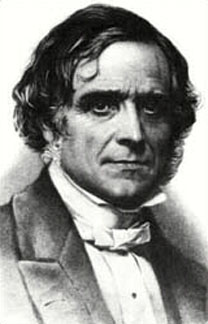 AKA John Frederick Denison Maurice
Born: 29-Aug-1805
Birthplace: Normanston, Suffolk, England
Died: 1-Apr-1872
Location of death: London, England
Cause of death: unspecified
Remains: Buried, Highgate Cemetery West, London, England

Gender: Male
Religion: Anglican/Episcopalian
Race or Ethnicity: White
Sexual orientation: Straight
Occupation: Religion
Nationality: England
Executive summary: 19th c. Anglican theologian
English theologian, born at Normanston, Suffolk, on the 29th of August 1805. He was the son of a Unitarian minister, and entered Trinity College, Cambridge, in 1823, though it was then impossible for any but members of the Established Church to obtain a degree. Together with John Sterling (with whom he founded the Apostles' Club) he migrated to Trinity Hall, whence he obtained a first class in civil law in 1827; he then came to London, and gave himself to literary work, writing a novel, Eustace Conway, and editing the London Literary Chronicle until 1830, and also for a short time the Athenaeum. At this time he was much perplexed as to his religious opinions, and he ultimately found relief in a decision to take a further university course and to seek Anglican orders. Entering Exeter College, Oxford, be took a second class in classics in 1831. He was ordained in 1834, and after a short curacy at Bubbenhall in Warwickshire was appointed chaplain of Guys Hospital, and became from that point onward a sensible factor in the intellectual and social life of London. From 1839 to 1841 Maurice was editor of the Education Magazine. In 1840 he was appointed professor of English history and literature in King's College, and to this post in 1846 was added the chair of divinity. In 1845 he was Boyle lecturer and Warburton lecturer. These chairs he held until 1853. In that year he published Theological Essays, wherein were stated opinions which savored to the principal, Dr R. W. Jelf, and to the council, of unsound theology in regard to eternal punishment. He had previously been called on to clear himself from charges of heterodoxy brought against him in the Quarterly Review (1851), and had been acquitted by a committee of inquiry. Now again he maintained with great warmth of conviction that his views were in close accordance with Scripture and the Anglican standards, but the council, without specifying any distinct "heresy" and declining to submit the case to the judgment of competent theologians, ruled otherwise, and he was deprived of his professorships. He held at the same time the chaplaincy of Lincoln's Inn, for which he had resigned Guy's (1846-60), but when he offered to resign this the benchers refused. Nor was he assailed in the incumbency of St. Peter's, Vere Street, which he held for nine years (1860-69), and where he drew around him a circle of thoughtful people. During the early years of this period he was engaged in a hot and bitter controversy with H. L. Mansel (afterwards dean of St. Paul's), arising out of the latter's Bampton lecture upon reason and revelation.
During his residence in London Maurice was specially identified with two important movements for education. He helped to found Queen's College for the education of women (1848), and the Working Men's College (1854), of which he was the first principal. He strongly advocated the abolition of university tests (1853), and threw himself with great energy into all that affected the social life of the people. Certain abortive attempts at cooperation among working men, and the movement known as Christian Socialism, were the immediate outcome of his teaching. In 1866 Maurice was appointed professor of moral philosophy at Cambridge, and from 1870 to 1872 was incumbent of St. Edward's in that city. He died on the 1st of April 1872.
He was twice married, first to Anna Barton, a sister of John Sterling's wife, secondly to a half-sister of his friend Archdeacon Hare. His son Major-General Sir J. Frederick Maurice (b. 1841), became a distinguished soldier and one of the most prominent military writers of his time.
Those who knew Maurice best were deeply impressed with the spirituality of his character. "Whenever he woke in the night", says his wife, "he was always praying." Charles Kingsley called him "the most beautiful human soul whom God has ever allowed me to meet with." As regards his intellectual attainments we may set Julius Hare's verdict "the greatest mind since Plato" over against John Ruskin's "by nature puzzle-headed and indeed wrong-headed." Such contradictory impressions bespeak a life made up of contradictory elements. Maurice was a man of peace, yet his life was spent in a series of conflicts; of deep humility, yet so polemical that he often seemed biased; of large charity, yet bitter in his attack upon the religious press of his time; a loyal churchman who detested the label "Broad", yet poured out criticism upon the leaders of the Church. With an intense capacity for visualizing the unseen, and a kindly dignity, he combined a large sense of humor. While most of the "Broad Churchmen" were influenced by ethical and emotional considerations in their repudiation of the dogma of everlasting torment, he was swayed by purely intellectual and theological arguments, and in questions of a more general liberty he often opposed the proposed Liberal theologians, though he as often took their side if he saw them hard pressed. He had a wide metaphysical and philosophical knowledge which he applied to the history of theology. He was a strenuous advocate of ecclesiastical control in elementary education, and an opponent of the new school of higher biblical criticism, though so far an evolutionist as to believe in growth and development as applied to the history of nations.
As a preacher, his message was apparently simple; his two great convictions were the fatherhood of God, and that all religious systems which had any stability lasted because of a portion of truth which had to be disentangled from the error differentiating them from the doctrines of the Church of England as understood by himself. His love to God as his Father was a passionate adoration which filled his whole heart. The prophetic, even apocalyptic, note of his preaching was particularly impressive. He prophesied in London as Isaiah prophesied to the little towns of Palestine and Syria, "often with dark foreboding, but seeing through all unrest and convulsion the working out of a sure divine purpose." Both at King's College and at Cambridge Maurice gathered around him a band of earnest students, to whom he directly taught much that was valuable drawn from wide stores of his own reading, wide rather than deep, for he never was, strictly speaking, a learned man. Still more did he encourage the habit of inquiry and research, more valuable than his direct teaching. In his Socratic power of convincing his pupils of their ignorance he did more than perhaps any other man of his time to awaken in those who came under his sway the desire for knowledge and the process of independent thought.
As a social reformer, Maurice was before his time, and gave his eager support to schemes for which the world was not ready. From an early period of his life in London the condition of the poor pressed upon him with consuming force; the enormous magnitude of the social questions involved was a burden which he could hardly bear. For many years he was the clergyman whom working men of all opinions seemed to trust even if their faith in other religious men and all religious systems had faded, and he had a marvellous power of attracting the zealot and the outcast.
His works cover nearly 40 volumes, often obscure, often tautological, and with no great distinction of style. But their high purpose and philosophical outlook give his writings a permanent place in the history of the thought of his time. The following are the more important works -- some of them were rewritten and in a measure recast, and the date given is not necessarily that of the first appearance of the book, but of its more complete and abiding form: Eustace Conway, or the Brother and Sister, a novel (1834); The Kingdom of Christ (1842); Christmas Day and Other Sermons (1843); The Unity of the New Testament (1844); The Epistle to the Hebrews (1846); The Religions of the World (1847); Moral and Metaphysical Philosophy (at first an article in the Encyclopaedia Metropolitana, 1848); The Church a Family (1850); The Old Testament (1851); Theological Essays (1853); The Prophets and Kings of the Old Testament (1853); Lectures on Ecclesiastical History (1854); The Doctrine of Sacrifice (1854); The Patriarchs and Lawgivers of the Old Testament (1855); The Epistles of St. John (1857); The Commandments as Instrumnts of National Reformation (1866); On the Gospel of St. Luke (1868); The Conscience: Lectures on Casuistry (1868); The Lords Prayer, a Manual (1870). The greater part of these works were first delivered as sermons or lectures. Maurice also contributed many prefaces and introductions to the works of friends, as to Archdeacon Hare's Charges, Kingsley's Saint's Tragedy, etc.
Father: (Unitarian minister)
Wife: Anna Barton
Wife: (half-sister of Archdeacon Hare)
Son: Sir J. Frederick Maurice (b. 1841)

University: Trinity College, Cambridge University (1823-)
Law School: Trinity Hall, Cambridge University (1827)
University: 2nd Class in Classics, Exeter College, Oxford University (1831)
Professor: English History and Literature, King's College, Cambridge University (1840-)

Do you know something we don't?
Submit a correction or make a comment about this profile

Copyright ©2019 Soylent Communications