David Berkowitz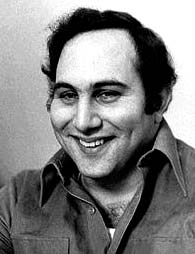 AKA Richard David Falco Berkowitz
Born: 1-Jun-1953
Birthplace: New York City

Gender: Male
Religion: Born-Again Christian
Race or Ethnicity: White
Sexual orientation: Straight
Occupation: Criminal
Nationality: United States
Executive summary: Son of Sam killer
Military service: US Army (1971-74, stationed in Korea)
David Berkowitz killed six people and wounded seven others in New York City in 1976 and 1977, and came to be known as "Son of Sam". Berkowitz was born David Falco, the son of Betty Broder. She had married Tony Falco, and had a daughter, Roslyn. The Falcos ran a fish market together, until he left her for another woman. Broder later had an affair with a married real estate agent, Joseph Kleinman. When she became pregnant he threatened to abandon her if she kept the baby, so when David Falco was born, she gave him up for adoption.
He was raised by middle-class parents in the Bronx, and had what seems to have been a relatively normal childhood. He was pretty good at baseball, but also hyperactive and, some say, something of a neighborhood bully. His adopted mother died of breast cancer when Berkowitz was 14, and the boy and his father moved into a new apartment. Berkowitz joined the Army three days after graduating from high school. He was stationed in Korea, and was honorably discharged after three years. Acquaintances say he went in gung ho for military service, but came back a dove.
Returning to civilian life, he worked briefly as a security guard, and found he had less and less in common with his father, who had remarried. Berkowitz sought out his biological mother, and she became something of a friend to him. All four of his parents (biological and adoptive) were Jewish, but he dramatically renounced Judaism. In 1976 Berkowitz was 23, attending a Baptist church, and working as a postal clerk.
His neighbor's dog, a Labrador Retriever named Harvey, barked a lot, and it was driving Berkowitz crazy. The neighbor, Sam Carr, received an anonymous letter, asking him to stop the dog's incessant barking. When the barking continued, the killings began. According to Berkowitz, Harvey was a "demon dog", and when that dog barked it had meaning. Harvey, Berkowitz said, was barking out orders, telling him to murder young women. When police announced that several recent killings appeared to be the work of one crazed lunatic, the media went into a frenzy. For months, millions of New Yorkers eyed their neighbors with more suspicion than usual.
Berkowitz sent several cryptic messages to New York Daily News columnist Jimmy Breslin. Breslin published them, and newspaper sales skyrocketed. After killing a young couple who had been making out in a parked car in the wee hours of a spring morning, Berkowitz left a letter at the scene. It was personally addressed to Joseph Borrelli, the police detective investigating his crimes. In that letter, Berkowitz wrote, "I am a monster. I am the 'Son of Sam.'" But even then, Berkowitz had a sweet side. In the same note he also wrote, "I want to make love to the world. I love people," and, "To the people of Queens, I love you. And I want to wish all of you a happy Easter."
Carr, meanwhile, had received a second unsigned letter about the barking dog:
"Now I know what kind of a person you are and what kind of a family you are. You are cruel and inconsiderate. You have no love for any other human beings. Your selfish, Mr. Carr. My life is destroyed now. I have nothing to lose anymore. I can see that there shall be no peace in my life or my families life until I end yours."
Carr tried to get police to investigate, but all they did was listen and shrug. Later, the dog was shot (and survived). Police investigated, but it never occurred to them there might be a connection between the letters to Carr and the letters to Borrelli and Breslin.
Berkowitz was eventually caught, after Cacilia Davis, a 49-year-old widow, witnessed him tearing up a parking ticket near the scene of one of his attacks. Davis spent a week and a half nagging police to follow up on what she saw, but they told her no tickets had been issued on that street that night, and the car she described wasn't the car they had linked to the killings. When cops finally looked into it, though, they found a ticket had been issued, to one David Berkowitz. Police went to his address, and with just one tough question they had their man.
"What's your name?" they asked him as he sat in his car. "I'm Sam," he replied, smiling maniacally. In thirty minutes, he confessed to everything.
Berkowitz was handed a long prison sentence. If he serves all of his time, he will be released in 2342. During his first few years in prison, fellow inmates nicknamed him David Berzerkowitz, for his insane behavior. In 1979, another inmate at Attica slashed Berkowitz's throat with a razor. The Son of Sam needed 56 stitches, and still sports an eight-inch scar. He refused to identify his attacker. In 1989, he became a born-again Christian, and in the late 1990s Berkowitz released two self-help tapes, Son of Sam/Son of Hope and The Choice Is Yours, with David Berkowitz. The companies behind the videos reassure customers that Berkowitz receives no royalties.
In 1999, Spike Lee directed Summer of Sam, his ode to the tension New York City sweltered through during Berkowitz's killing spree; Michael Badalucco played Berkowitz. The film was considered controversial, especially by the victims' families, and even Berkowitz thought the movie was a bad idea:
"I am just so sorry that this movie is coming out. I am so sorry that, you know, this pain doesn't seem to end. I am disappointed in Hollywood and the Walt Disney company. I pray for Spike Lee and his family and his wife, Tanya, and his two children, Jackson and Satchel. God does not want me to be angry with anybody." [quoted in The New York Times]
Lee was said to be startled that Berkowitz knew the names of his wife and children.

In the years since his conviction, Berkowitz has said that the whole "voices from the dog" story was just a lie, and that his letters to police and Breslin were full of false clues intended to throw cops off his trail. The real reason he killed, he said, was because he hated women, due to his own sexual frustration and inadequacy. He has said he was a virgin when he went into prison. Berkowitz has also said, "There were others who knew about [the murders] and urged me on," which has led some to speculate that he did not act alone. Books have been written, purporting that he was involved with a "coven" of killers or a Satanic cult. Berkowitz has said he was a Satanist, inspired by Anton LaVey and Rosemary's Baby. Then again, he has told myriad versions of his tale over the years, and basically recanted all of them at one time or another.

He is currently residing at Sullivan Correctional Facility in Fallsburg, New York, where he serves as a prison chaplain. He has a website, where he shares his testimony of God's forgiveness -- because, after all, if God can forgive the Son of Sam, God can forgive anyone. Some people, though, are not as forgiving as God. Mike Lauria, whose teenaged daughter Donna was Berkowitz's first victim, says, "He claims he's a born-again Christian, but I don't believe God has forgiven him. I haven't forgiven him."

Father: Joseph Kleinman (real estate agent)
Mother: Betty Broder Falco (fishmonger)
Father: Nathan Berkowitz (adoptive father)
Mother: Pearl Berkowitz (adoptive mother, d. 1967)
Sister: Roslyn Falco (half-sister)


University: Bronx Community College (dropped out)


Murder Sentenced 12-Jun-1978 to 365 years
Converted to Baptist from Judaism 1976
Born-Again Christian in prison
Adopted
Competency Hearing Queens, NY (1-Sep-1977)
Competency Hearing Kings County Hospital (21-Oct-1977)
Competency Hearing (12-Apr-1978)
Pleaded Insanity
Inmate: Sing Sing Prison
Risk Factors: Depression


Official Website:
http://www.ariseandshine.org/

Rotten Library Page:
David Berkowitz

Author of books:
Son of Hope: The Prison Journals of David Berkowitz (2006, memoirs)






Do you know something we don't?
Submit a correction or make a comment about this profile






Copyright ©2019 Soylent Communications