Theodore Bilbo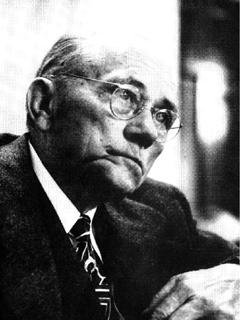 AKA Theodore Gilmore Bilbo
Born: 13-Oct-1877
Birthplace: Pearl River County, MS
Died: 21-Aug-1947
Location of death: New Orleans, LA
Cause of death: Cancer - other
Remains: Buried, Juniper Grove Cemetery, Poplarville, MS

Gender: Male
Religion: Baptist
Race or Ethnicity: White
Sexual orientation: Straight
Occupation: Government, Attorney
Party Affiliation: Democratic
Nationality: United States
Executive summary: Archangel of white supremacy
Once awarded "America's most notorious merchant of hatred" by the Saturday Evening Post, Theodore G. Bilbo was at least an equal opportunity distributor of his product. Bilbo revealed his disdain for all things cola-related in a bill he introduced into the Mississippi's state legislature, intended to:
forbid the manufacture, sale, barter, or giving away of coca cola, afri cola, ala cola, caffi cola, carre cola, celery cola, chan cola, chera cola, coca beta, Pilsbury colke, cola coke, cream cola, dope, four cola, hayo cola, Heck's cola, Kaye cola, koca nola, loke, kola ade, kola kola, kola phos, doloko, dos dola, lime kola, mellow nip, nerve ola, revive ola, rocola, tye ola, standard cola, toko tona, tokola, vim-o, french wine of coca wise ola,...
Most of his hatred was not quite so cute however. During his Senate re-election campaign in 1946 he called "on every red-blooded white man to use any means to keep the niggers away from the polls" and apparently "if you don't understand what that means you are just plain dumb."[1]
---
[1] "Prince of the Peckerwoods", Time magazine, 1 July 1946.

Father: James Oliver Bilbo (farmer)
Mother: Beedy Wallace
Wife: Lillian S. Herrington (m. 25-May-1898, d. 1899, one daughter)
Wife: Linda R. Gaddy


University: Peabody College, Nashville, TN
Law School: Vanderbilt University
University: University of Michigan


US Senator, Mississippi (1946-47, died in office)
US Senator, Mississippi (1940-46)
US Senator, Mississippi (1934-40)
Governor of Mississippi (1928-32)
Governor of Mississippi (1916-20)
Lieutenant Governor of Mississippi (1912-16)
Mississippi State Senate (1908-12)
Freemasonry
Ku Klux Klan
Bribery 1913
White Supremacists
Irish Ancestry
French Ancestry
People with Funny Names


Is the subject of books:
Redneck Liberal: Theodore G. Bilbo and the New Deal, 1985, BY: Chester M. Morgan
Theodore Bilbo, 1910: A Re-evaluation, 1968, BY: James T. Currie


Author of books:
Take Your Choice: Separation or Mongrelization (1947)





Requires Flash 7+ and Javascript.



Do you know something we don't?
Submit a correction or make a comment about this profile






Copyright ©2019 Soylent Communications