Theresa LePore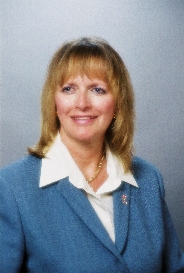 AKA Theresa A. LePore
Born: c. 1955

Gender: Female
Religion: Roman Catholic
Race or Ethnicity: White
Sexual orientation: Straight
Occupation: Government
Party Affiliation: Democratic
Nationality: United States
Executive summary: Butterfly ballot mastermind
Theresa LePore gained international notoriety in November 2000 in her role as supervisor of elections for Palm Beach County, Florida. It was Palm Beach voters who reacted so poorly to her infamous "Butterfly Ballot" which presumably siphoned thousands of votes from Al Gore and gave them to Pat Buchanan. Florida Congressman Rob Wexler: "I think it's fair to say Theresa LePore's mistake resulted in the wrong man becoming President."
LePore's entire working career has been spent in the Palm Beach County election office. She began working there when she was a 16-year-old high school student. Seven years later, she rose to the position of chief deputy of county elections. She won election to her current post in 1996 and ran unopposed in 2000.
Despite having been a registered Democrat herself in 2000, LePore sustained seemingly-inexhaustible abuse from Gore supporters ever since the election. "I'm still getting hate mail. I'm still getting death threats." They seem to hold LePore personally responsible for Bush's perceived misdeeds, and they vent their frustration by blaming it all on her:
"I've got the blood of over 500 men and women on my hands, because the war's my fault."

"Nine-eleven was my fault."

"I should be tried for treason, I don't care about democracy, blah blah blah."
A Democrat, LePore has no regrets about the butterfly ballot design. "I don't feel guilty. I did what I thought was best at the time. [...] I did it for a reason. Hindsight's 20/20. I'm sorry people were confused." Furthermore: "The voters get the blame for not following instructions. I physically cannot be at every machine to see that the voters are following instructions."

Father: Joe (d. 1982, cancer)
Mother: Theresa (d. 1996, breast cancer)
Brother: David
Brother: Joe
Sister: Mary Marsh
Husband: George Hudspeth (m. 1985, div. 1989)
Husband: Michael Lally


High School: Cardinal Newman High School, West Palm Beach, FL
University: Palm Beach Community College, Lake Worth, FL
University: Florida Atlantic University


Kiwanis Club Flagler Sunrise
League of Women Voters
Florida 2000 Recount





Requires Flash 7+ and Javascript.



Do you know something we don't?
Submit a correction or make a comment about this profile






Copyright ©2019 Soylent Communications