Theodor Billroth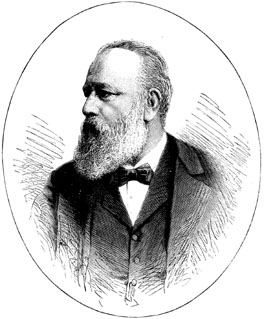 AKA Albert Christian Theodor Billroth
Born: 26-Apr-1829
Birthplace: Bergen auf Rügen, Prussia, Germany
Died: 6-Feb-1894
Location of death: Abbazia, Austria-Hungary
Cause of death: unspecified
Remains: Buried, Zentralfriedhof, Vienna, Austria

Gender: Male
Race or Ethnicity: White
Occupation: Doctor
Nationality: Austria
Executive summary: Viennese surgeon
Viennese surgeon, born on the 26th of April 1829 at Bergen, on the island of Rügen, his family being of Swedish origin. He studied at the universities of Greifswald, Göttingen and Berlin, and after taking his doctors degree at the last in 1852, started on an educational tour, in the course of which he visited the medical schools of Vienna, Prague, Paris, Edinburgh and London. On his return to Berlin he acted as assistant to B. R. K. Laagenbeck from 1853-60, and then accepted the professorship of surgery at Zürich. In 1867 he was invited to fill the same position at Vienna, and in that city the remainder of his professional life was spent. In 1887 he received the distinction, rarely bestowed on members of his profession, of a seat in the Austrian Herrnhaus. He died at Abbazia, on the Adriatic, where he had a beautiful villa, on the 6th of February 1894.
Billroth was one of the most distinguished surgeons of his day. His boldness as an operator was only equalled by his skill and resourcefulness; no accident or emergency could disturb his coolness and presence of mind, and his ability to invent or carry out any new procedure that might be demanded in the particular case with which he was dealing, gained for him the appellation of "surgeon of great initiatives." At the same time he was full of consideration for the comfort and well-being of his patient, and never forgot that he had before him a human being to be relieved, not a mere "case" for the display of technical dexterity. He was especially interested in military surgery, and during the Franco-German War volunteered to serve in the hospitals of Mannheim and Weissenburg. His efforts did much to improve the arrangements for the transport and treatment of the wounded in war, and in a famous speech on the War Budget in 1891, he eloquently urged the necessity for an improved ambulance system, pointing out that the use of smokeless powder and the greater precision of the arms of modern warfare must tend to increase the number of men wounded, and that therefore more efficient means must be provided for removing them from the battlefield.
Possessing a clear and graceful style, he was the author of numerous papers and books on medical subjects; his Allgemeine chirurgische Pathologie und Therapie (1863) ran through many editions, and was translated into many languages. He was of an exceedingly artistic disposition, and in particular was devoted to music. A good performer on the pianoforte and violin, he was an intimate friend and admirer of Johannes Brahms, many of whose compositions were privately performed at his house before they were published. His work on the physiology of music (Wer ist musikalisch?) was published after his death.
University: University of Greifswald
University: University of Göttingen
Medical School: University of Berlin (1852)
Professor: Surgery, University of Zürich (1860-67)
Professor: Surgery, University of Vienna (1867-94)

Do you know something we don't?
Submit a correction or make a comment about this profile

Copyright ©2019 Soylent Communications