Andrea Yates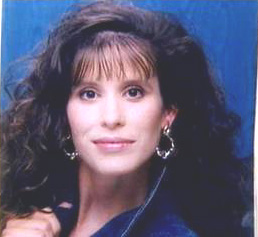 AKA Andrea Pia Kennedy
Born: 2-Jul-1964
Birthplace: Houston, TX

Gender: Female
Religion: Christian
Race or Ethnicity: White
Sexual orientation: Straight
Occupation: Criminal Defendant
Nationality: United States
Executive summary: Drowned her five children
Andrea Yates and her husband Rusty were devout Christians. The fertile couple had five children and one miscarriage. Andrea suffered post-partum depression, aggravated by her already extant mental imbalance, cramped living conditions, and Yates' frequent refusal to take her medication.
In the years preceding the quintuple-murder, Rusty and Andrea made the acquaintance of a sharp-tongued, volatile preacher by the name of Michael Woroniecki. He preached with fervor the wickedness of Eve and of all women, and insisted that if a mother did not bring up her children in the ways of Jesus Christ, she and her children were bound for Hell. Andrea Yates was captivated and convinced, and she would later reference some of Woroniecki's statements when she testified in court.
Over time, Yates' condition began to worsen: she often refused medication, refused to feed the children (and herself), hallucinated, read the Bible to frantic excess, and generally displayed the signs of a madwoman. On 20 June 2001, Yates filled the bathtub with water and called her children in, one by one, and forcibly drowned them. She started with the three youngest boys, beginning with Paul, placing his dead body atop the bed covered with a sheet. Last to die was the oldest, seven-year-old Noah, whom she later confessed put up the toughest fight.
Yates was convicted on three counts of capital murder and sent to prison, eligible for parole in 2041. Asked the reasons for killing her children, she claimed that she was a "bad mother" and needed to be "punished". She felt the children were not acting in a way that Jesus would find favorable.
In Yates' trial, psychiatrist Park Dietz -- who was never Yates' psychiatrist -- testified that she was not mentally ill, but had cleverly patterned her children's killings after an episode of Law and Order, where a woman drowned her children but was found not guilty by reason of insanity. There was just one problem with Dietz' testimony: Law and Order had never filmed a storyline even vaguely like the episode Dietz described.
On the basis of Dietz' misleading testimony, Yates was granted a re-trial in 2006. She was found not guilty by reason of insanity, and transferred from prison (where she had spent four years) to a state mental hospital for treatment. Betsy Schwartz, executive director of the Mental Health Association of Greater Houston, said the verdict brought "justice to a woman whose severe mental illness was never in question." Dietz, the psychiatrist who said his false testimony was "an honest mistake," was never indicted for perjury.
Father: (d. 12-Mar-2001)
Husband: Russell "Rusty" Yates (m. 17-Apr-1993, div. 17-Mar-2005, four sons, one daughter)
Son: Noah (b. 26-Feb-1994, d. murder)
Son: John (b. 12-Dec-1995, d. murder)
Son: Paul (b. 13-Sep-1997, d. murder)
Son: Luke (b. 15-Feb-1999, d. murder)
Daughter: Mary (b. 30-Nov-2000, d. murder)

High School: Milby High School, Houston, TX
University: Nursing, University of Houston
University: University of Texas School of Nursing, Houston (1986)

Miscarriage (1996)
Drug Overdose (17-Jun-1999)
Suicide Attempt pills (17-Jun-1999)
Suicide Attempt knife (20-Jul-1999)
Murder three counts, not guilty by reason of insanity (26-Jul-2006)
Competency Hearing Houston, TX (19-Sep-2001), three days
Pleaded Insanity
Risk Factors: Postpartum Depression, Schizophrenia

Do you know something we don't?
Submit a correction or make a comment about this profile

Copyright ©2019 Soylent Communications