Fred Willard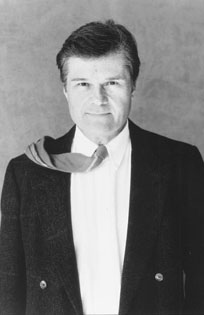 Born: 18-Sep-1933 [1]
Birthplace: Shaker Heights, OH

Gender: Male
Race or Ethnicity: White
Sexual orientation: Straight
Occupation: Actor
Nationality: United States
Executive summary: Fernwood 2night
Military service: (two years)
Fred Willard is a comedian and actor who has made a long career of supporting and character roles, usually as charming albeit somewhat dim and self-unaware characters. In 1962, Willard and pal Vic Greco formed a comedy act that was funny and successful enough to earn them an appearance on The Ed Sullivan Show. When Greco & Willard broke up, Willard settled in Chicago to work with Second City, alongside Eugene Levy, Martin Short, Gilda Radner, and Catherine O'Hara. In the late 1960s, he appeared on stage with Second City in the improv piece 20,000 Frozen Grenadiers, and in scripted comedies including Jules Feiffer's Little Murders, with Vincent Gardenia and Linda Lavin, and Arf / The Great Airplane Snatch, with Paula Prentiss and Lily Tomlin.
Later, living in Hollywood, Willard joined another improv group, The Committee, and co-founded a third, the Ace Trucking Company. With other ATCers, Willard had small roles in 1973's The Harrad Experiment and its sequel, Harrad Summer. In 1973, Willard had national exposure in the cast of The Burns and Schreiber Comedy Hour, a summer replacement show, running only a few months. In 1977, Norman Lear offered him the role that made him far more famous: Jerry Hubbard, sidekick to Martin Mull's Barth Gimble on the first satirical talk show, Fernwood 2Night. He has since co-hosted an early reality show, Real People, played sidekick to Alan Thicke on the legendarily lousy Thicke of the Night talk show in 1983, and co-hosted a revival of Candid Camera with Allen Funt in 1990.
Willard has also been a regular in a handful of other sitcoms, some good (Sirota's Court) and some not so good (Watching Ellie). He was the bartender on the political and pop culture puppet comedy D.C. Follies in the late 1980s. He has also had recurring roles on Ally McBeal, Family Matters, Mad About You, and Everybody Loves Raymond. He played the President in several episodes of Lois & Clark: The New Adventures of Superman, and re-teamed with Mull as gay lovers on Roseanne.
Willard says he almost turned down This is Spinal Tap, until Rob Reiner showed him a ten-minute "demo" reel. He has appeared in several largely-improvised comedies directed by Spinal Tap's Christopher Guest, including Waiting for Guffman, Best in Show, and A Mighty Wind. Best in Show was perhaps Willard's funniest performance, as the clueless play-by-play announcer at a dog show. "Chris sent me a tape of the Westminster Dog Show and he said, 'Notice that Joe Garagiola [the retired baseball player and sportscaster] has taken no effort to learn anything about dogs.' That was my cue."
Willard lives in Los Angeles with his wife, playwright Mary Willard. Once a week, they run a comedy workshop called the MoHo Group.
---
[1] Usually given as 1939, almost certainly six years off reality.

Father: (d. 21-Dec-1950)
Wife: Mary Willard (playwright)
Daughter: Hope Willard


University: Virginia Military Institute (1955)


Second City
Lewd Conduct (1990)
Lewd Conduct 18-Jul-2012 (arrested, Tiki Theater, Hollywood)


TELEVISION
Back to You Marsh McGinley (2007-08)
Celebrity Poker Showdown Contestant (2005)
Kim Possible Jack Hench (2003-07)
Everybody Loves Raymond Hank MacDougall (2003-05)
A Minute with Stan Hooper Fred Hawkins (2003)
Maybe It's Me Jerry Stage (2001-02)
Mad About You Henry Vincent (1998-99)
Roseanne Scott (1995-97)
Lois & Clark President Garner (1996-97)
Sister, Sister Mr. Mitushka (1996)
America 2-Nite Jerry Hubbard (1978)
Forever Fernwood Jerry Hubbard (1977)
Fernwood 2 Nite Jerry Hubbard (1977)
Real People Host (1979 and 1981-83)
Thicke of the Night Co-Host


FILMOGRAPHY AS ACTOR
The Magic of Belle Isle (1-Jun-2012)
My Future Boyfriend (10-Apr-2011) · Bob
Accidentally in Love (12-Feb-2011)
Youth in Revolt (11-Sep-2009) · Mr. Ferguson
Harold (11-Jul-2008)
Wall-E (27-Jun-2008)
I Could Never Be Your Woman (11-May-2007) · Marty
Fired! (2-Feb-2007) · Himself
Epic Movie (25-Jan-2007)
Holidaze: The Christmas That Almost Didn't Happen (14-Nov-2006) [VOICE]
I'll Believe You (11-Nov-2006)
For Your Consideration (10-Sep-2006) · Chuck
Ira and Abby (23-Jun-2006)
Monster House (15-Jun-2006) [VOICE]
Church Ball (17-Mar-2006)
Date Movie (17-Feb-2006)
Chicken Little (3-Nov-2005) [VOICE]
The Aristocrats (Jan-2005) · Himself
Love Wrecked (2005) · Ben Taylor
Wake Up, Ron Burgundy (28-Dec-2004)
Anchorman: The Legend of Ron Burgundy (9-Jul-2004) · Ed Harken
Harold & Kumar Go to White Castle (20-May-2004)
50 Ways to Leave Your Lover (6-May-2004) · Bucky Brandt
Chump Change (20-Jan-2004) · Manager #3
Killer Diller (2004)
Christmas Vacation 2: Cousin Eddie's Island Adventure (20-Dec-2003)
American Wedding (24-Jul-2003) · Harold Flaherty
A Mighty Wind (12-Mar-2003) · Mike LaFontaine
Nobody Knows Anything! (2003) · Mr. McClintock
Teddy Bears' Picnic (29-Mar-2002)
How High (17-Dec-2001)
When Billie Beat Bobby (16-Apr-2001) · Howard Cosell
The Wedding Planner (26-Jan-2001)
Best in Show (8-Sep-2000) · Buck Laughlin
Austin Powers: The Spy Who Shagged Me (8-Jun-1999)
Idle Hands (30-Apr-1999)
Can't Stop Dancing (16-Jan-1999)
Permanent Midnight (12-Sep-1998) · Craig Ziffer
Waiting for Guffman (21-Aug-1996)
Back to Back (1996) · Loan Officer
Prehysteria! 3 (26-Sep-1995)
Sodbusters (17-Jul-1994)
A Spinal Tap Reunion: The 25th Anniversary London Sell-Out (31-Dec-1992)
High Strung (1991)
Roxanne (19-Jun-1987) · Mayor Deebs
Moving Violations (19-Apr-1985) · Terrence "Doc" Williams
This Is Spinal Tap (2-Mar-1984) · Lt. Hookstratten
National Lampoon's Movie Madness (23-Apr-1982) · President Fogerty
How to Beat the High Co$t of Living (21-Aug-1981)
First Family (25-Dec-1980)
Salem's Lot (17-Nov-1979)
Americathon (10-Aug-1979)
Flatbed Annie & Sweetiepie: Lady Truckers (10-Feb-1979) · Jack LaRosa
Escape from Bogen County (7-Oct-1977)
Fun with Dick and Jane (9-Feb-1977)
Silver Streak (3-Dec-1976) · Jerry Jarvis
Chesty Anderson, U.S. Navy (Nov-1976)
Hustle (25-Dec-1975)
Harrad Summer (Aug-1974)
Dynamite Chicken (20-Jan-1971) · Himself
Jenny (2-Jan-1970)


Official Website:
http://www.fredwillard.com/




Requires Flash 7+ and Javascript.



Do you know something we don't?
Submit a correction or make a comment about this profile






Copyright ©2013 Soylent Communications